by Sarah Nathanson
Hey everyone! Staying well-nourished while at university, with little time and a tiny budget, is harder than I expected — despite knowing the rough basics of cooking (thanks to my father, Chef Ben). If you're having the same problem as me, never learned to cook to begin with, and/or have been living off ramen, Kraft Dinners and eggs for a while, don't worry! Chef Ben is going to speak through me as I relay some of those lessons and my own (dubious) wisdom.
First things first, though: When you're gathering ingredients for a meal, or trying to find a recipe, make sure you include enough proteins, vegetables and carbs to keep you energetic and satisfied. Health and Wellness at U of T actually employs a nutritionist who offers classes about this if you want to know more about balancing your meals. We all need comfort food sometimes, and healthy food is expensive, but it's really important to keep on top of your nutrients! (That being said, spaghetti carbonara is my favourite meal. Sometimes you have to treat yo'self!)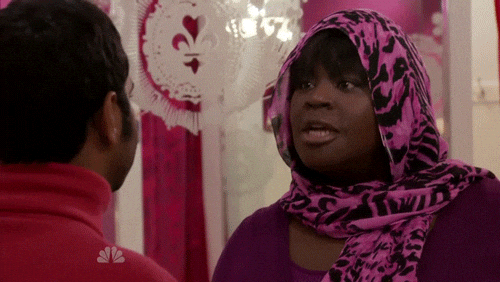 Let's start with some basics. First of all, don't be scared to use appliances other than the microwave. (Chicken baked in the oven is way nicer, even if it takes a little longer.) I start off anything savoury with olive oil (because it's cheaper and healthier than butter), garlic (because it's delicious) and, sometimes, chopped onions. Those three things together, especially when you're cooking on the stovetop, make the house smell incredible — like you know what you're doing — and boost the flavour of any recipe.
My favourite simple meal to cook from scratch is lentils. They're low maintenance, delicious, versatile, and you can make them in large quantities to freeze, giving you precooked meals for the next few weeks. Take advantage of your freezer! It's there for a reason, and it LOVES curries, stews and pasta sauces.
Sarah's Mish-Mash Lentil Recipe:
Ingredients:
2 cups of whatever frozen veggies you want — I usually use broccoli and carrots
1 cup dried lentils
4 cups of water or any kind of soup stock/broth
Rice, to cook on the side and serve with the lentils
A splash of olive oil — a light covering of the bottom of the pot
2 cloves of garlic, minced
1 onion, chopped
1 tsp cumin
2 tsp curry paste (invest in this – it can be a base for many kinds of meals)
1 tbsp chilli powder (or 1 fresh chilli pepper — or more! Go wild, whatever you want)
Salt and pepper to taste
Anything else you think might taste good – experiment! Fresh parsley to garnish? A dash of smoked paprika? Who knows!
To cook, sauté the onions and garlic in the olive oil and the curry paste until the onions are kind of clear and floppy. Then, add the veggies, coating them with the curry paste. Add the lentils, the broth or water, and the spices, stir them all together, put a lid on your pot and leave them there for 40 minutes! Serve on rice, with parsley to garnish, or eat it straight off the stove in the container you cooked it in.
Of course, lentils aren't for everybody! If you're looking for something a little different, Thug Kitchen (a bit vulgar, but very fun!), Budget Bytes (great for new chefs) and Food Baby (a cookbook in graphic-novel style) all have simple recipes geared toward students, so I'm sure you'll be able to find something you'll enjoy!
Good luck, new chefs!
Your favourite Clumsy Adult,
Sarah