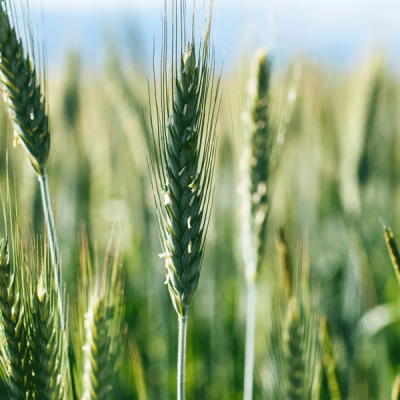 New College Alumni Speaker Series – What's Next in Food Equity & Security?
Address
William Doo Auditorium, New College at 45 Willcocks Street in Toronto
Dates
Event start date : 11/10/2023
Event end date : 11/10/2023
Event start time : 06:00 PM
Event end time : 09:00 PM
Event Description
Doors open at 5:30 PM ET
Community scholars and leaders discuss patterns and projections in an ever-changing world. With special tribute to the work of Dr. Wayne Roberts.
What barriers do people and communities face when trying to access affordable, health food? What does food insecurity look like in our city, region and world and what does the future hold? Join New College in a special conversation with scholars and leaders from our community including Lauren Baker, Anan Lololi and Chris Ramsaroop moderated by Professor June Larkin, along with food and live music, as they discuss food equity in a changing world. Also, hear about how the work of the late Dr. Wayne Roberts influenced the field of food equity and how his legacy of mentorship continues to this day.
Thank you for your interest - registration is now closed.
If you would like to attend the livestream, please email
alumni.newcollege@utoronto.ca
for the Zoom link.
Meet the Speakers
Lauren Baker 
Lauren Baker, PhD, has more than 20 years of experience leading cross-sectoral research, policy and advocacy for sustainable food systems in non-profit, academic, business, policy and philanthropic contexts and is currently Deputy Director at the Global Alliance for the Future of Food, an alliance of philanthropic foundations working to transform global food systems. At the Global Alliance, Lauren's work is focused on the intersections between food systems and health, climate change, agroecology and true cost accounting. Previously, she led the Toronto Food Policy Council, a citizen advisory group embedded within the City of Toronto's Public Health Division and was the Founding Director of Sustain Ontario — the Alliance for Healthy Food and Farming. Lauren has taught in the Global Food Equity program at the University of Toronto and at Toronto Metropolitan (formerly Ryerson) University. She is the author of
Corn meets Maize: Food Movements and Markets in Mexico
(2013), and co-editor of
Balancing the Scales: True Cost Accounting for Food
(2021) and
Earth to Tables Legacies
(2023).
Anan Lololi
Anan Xola Lololi is a Food Sovereignty advocate, musician, and vegan (46 years). He is one of the founders of the Afri-Can FoodBasket (AFB), launched in 1995 in Toronto, was the Executive director of AFB (1995-2021) and promotes Food Sovereignty, and Food Justice in Toronto, North America, and the Caribbean.
Anan has a master's degree in environmental studies from York University and a diploma in Business Administration from Centennial College. Anan is presently a Research Associate Fellow at Toronto Metropolitan University Centre for Studies in Food Security & Chair of the Black Food Sovereignty Working Group (BFSWG-Toronto).
He was a founding member of the Growing Food and Justice for All Initiative, an executive and founding member of the Community Food Security Coalition of North America – Outreach & Diversity Committee, member of the City of Toronto Food Policy Council, present Board member of Ecological Farmers Association of Ontario, food policy consultant of the Detroit Black Community Food Security Network. Anan since 2018 has managed the AFB program, the
Black Food Sovereignty Toronto
. He is a food sovereignty community consultant with the City of Toronto's
Confronting Anti-Black Racism unit (CABR)
.
Chris Ramsaroop
Chris Ramsaroop is Assistant Professor (Teaching Stream) and Coordinator of the Community Engaged Learning Program, New College and instructor in the Caribbean Studies Program at the University of Toronto. Chris Ramsaroop is working to complete his PhD at OISE, University of Toronto. His area of research examines the role of resistance by migrant farm workers in Canada. Chris is an organizer with
Justicia for Migrant Workers
and also an instructor in the Caribbean Studies Program at the University of Toronto and a clinic instructor at the University of Windsor, Faculty of Law.
Justicia for Migrant Workers is a grassroots activist collective that has been working with migrant workers for nearly 20 years. Justicia's work is based on building long-term trust and relationships with migrant workers and includes: engaging in direct actions, working with workers to resist at work, launching precedent-setting legal cases, and organizing numerous collective actions. He is the incoming director for the CEL program.
Who was Dr. Wayne Roberts?
Dr. Roberts was a prominent Canadian food policy activist and analyst, leading expert in urban food security, inspiring speaker, prolific author on topics related to food issues, and mentor to many. He was also known for his warmth and sense of humour.
Wayne believed that food could be used as a lens to examine equity and he was committed to furthering access to food for people living on low incomes and people facing discrimination. His career as the manager of the City of Toronto's Food Policy Council (2000-2010), as well as his teaching, research, advocacy, and community engagement, reflected a lifelong passion and commitment to the pursuit of equity through food. 
Wayne taught the first course on food and equity at New College in 2002, which we believe was the first course of its kind in Canada. Food justice continues to be an important focus of scholarship at New College. 
Wayne was known for planting the seeds for future food justice scholarship and activism by focusing on mentoring youth. The Dr. Wayne Roberts Memorial Scholarship continues his legacy and donations made to this scholarship supports students pursuing food equity issues in the Critical Studies in Equity and Solidarity Program (formerly Equity Studies Program) at New College.
In partnership with the
Critical Studies in Equity and Solidarity
program.
Photo by:  Markus Spiske UjwesbabZWE - Unsplash