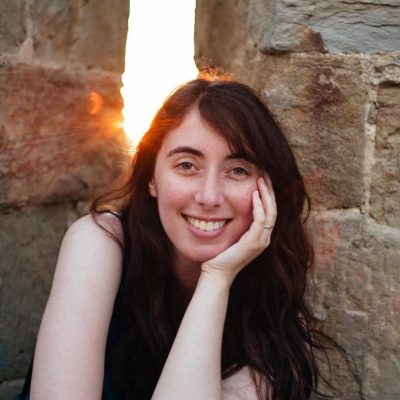 Elli Weisbaum
Assistant Professor, Teaching Stream, BPMH
Contact
Unit: Buddhism, Psychology and Mental Health
Elli Weisbaum
Assistant Professor, Teaching Stream, BPMH
Biography
Elli Weisbaum has worked internationally facilitating mindfulness workshops and retreats within the sectors of education, healthcare and business. She is currently based at the University of Toronto as an Assistant Professor (teaching stream) in the Buddhism, Psychology and Mental Health program (BPMH), with a cross-appointment to the Dalla Lana School of Public Health in their Institute of Health Policy, Management and Evaluation (IHPME). She completed her PhD through the Institute of Medical Science in the Faculty of Medicine at UofT, with a focus on applying mindfulness to physician wellbeing. 
From 2015-2021, she was been a member of the Mindfulness Project Team at The Hospital for Sick Children. She has collaborated with UofT's Faculty of Law, Dalla Lana School of Public Health, Faculty of Engineering, Rotman School of Management, Physical Therapy Department, the Ontario Hospital Association and Massachusetts Institute of Technology (MIT) to integrate mindfulness into ongoing programming for factly, staff and students. Since 2020, she has been teaching and developing a mindfulness curriculum for the MScPT program at the University of Toronto. She is a certified teacher in the Search Inside Yourself (SIY) program, which was developed at Google Headquarters and brings together mindfulness, emotional intelligence and neuroscience.
She attended her first retreat with Zen Master and Nobel Peace Prize nominee Thich Nhat Hanh at the age of ten and has continued training with his international Plum Village community. Elli's novel background in both academic research and traditional mindfulness practice provides a distinct approach to her ongoing work teaching and researching in the field. 
Research and Publications
Weisbaum, E. (2022). Operationalizing Mindfulness Across Education, Healthcare & the Workplace: Strategic Approaches for Developing Wellbeing Amidst the Challenges of Covid-19 and Beyond. Journal of Health Administration Education, 38(4), 975-1000.
Publication Link
Weisbaum, E., & Chadi, N. (2022). Applied Mindfulness for Physician Wellbeing: A Prospective Qualitative Study Protocol. Frontiers in Public Health, 10.
Publication Link
PudMed URL
Chadi, N., Weisbaum, E., Vo, D. X., & Ahola Kohut, S. (2020). Mindfulness-Based Interventions for Adolescents: Time to Consider Telehealth. The Journal of Alternative and Complementary Medicine, 26(3), 172-175.
Publication Link
Chadi, N., Weisbaum, E., Malboeuf-Hurtubise, C., Ahola Kohut, S., Viner, C., Kaufman, M., . . . Vo, D. X. (2018). Can the Mindful Awareness and Resilience Skills for Adolescents (MARS-A) Program Be Provided Online? Voices from the Youth. Children (Basel), 5(9). doi:10.20944/preprints201807.0545.v1
Publication Link
Google Scholar URL
Weisbaum, E., & Shapiro, S. (2020). History of Mindfulness and Psychology Oxford Research Encyclopedia of Psychology, Oxford University Press. doi:9780190236557.013.678
Publication Link
Villamil, A., Vogel, T., Weisbaum, E., & Siegel, D. J. (2019). Cultivating Well-Being through the Three Pillars of Mind Training: Understanding How Training the Mind Improves Physiological and Psychological Well-Being. OBM Integrative and Complementary Medicine, 4(1). doi:10.21926/obm.icm.1901003
Publication Link
Chadi, N., Kaufman, M., Weisbaum, E., Malboeuf-Hurtubise, C., Kohut, S. A., Viner, C., . . . Vo, D. X. (2017). In-Person Versus eHealth Mindfulness-Based Intervention for Adolescents With Chronic Illness: Protocol for a Randomized Controlled Trial. JMIR research protocols, 6(11), e241-e241. doi:10.2196/resprot.7700
Publication Link
Weisbaum, E. (2018). Thich Nhat Hanh. In J. A. Palmer & D. E. Cooper (Eds.), Key Thinkers on the Environment. New York, NY: Routeledge.
Publication Link
Teaching
Courses 2022-2023
BPM214 "Socially Engaged Buddhism"
BPM381 (formerly BPM336) "Special Topics: Buddhist Perspectives on Current Social Issues"
BPM438 "Mindfulness Meditation: Science & Research"
BPM433"Special Topics: Advanced exploration of Buddhist Psychology & Dharma"