Overview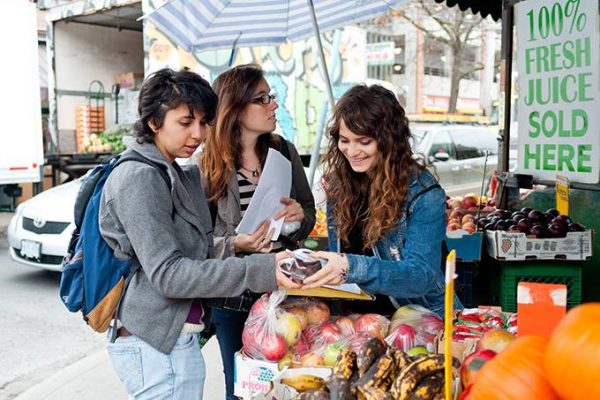 New One: Learning without Borders is a first-year foundation program that provides a small-class learning experience for intellectually curious and socially engaged students. In New One you will acquire key academic skills by exploring, questioning and deepening your understanding of aspects of your daily life that can easily be taken for granted—the food you eat, the languages that allow you to communicate, the technology you can't imagine living without, and the role science plays in our everyday lives. New One provides you the opportunity not only to learn about the social relations that shape these familiar elements but also to reflect on the implications of the choices you and others make in relation to them. Together with your peers and professors, you will participate in conversations about what it means to be a responsible global citizen in the 21st century.
Why Learning without Borders?
First, New One is all about connections that cross and transcend borders. The topics of the New One courses — food, language, digital technology and science — all refer to elements that bring people together across borders and connect us around the globe. But they do so in ways that can both unite and divide us, in ways that are not necessarily fair or just. New One is the place to learn more about these connections and to find out what different communities are doing, for example, to bring about more equitable access to food or technology, what is the relationship between science and social justice, or to use language to express and build community. Second, New One emphasizes learning.  The program offers opportunities for you to explore new experiences and different ways of seeing, to develop academic skills and creative thinking so that you can be successful in your undergraduate career and beyond, in a complex, rapidly changing, interconnected world. 
What can I expect of New One?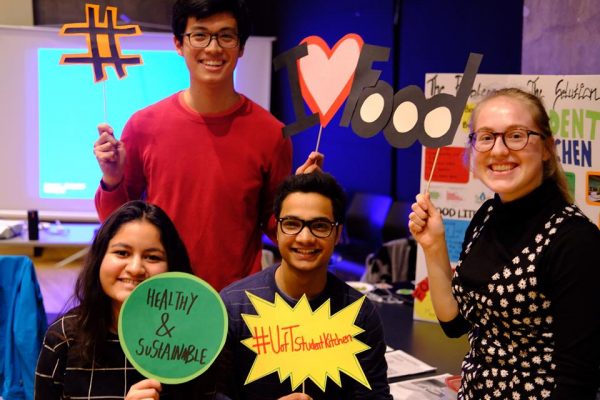 Learn beyond the borders of the classroom and build bridges with local communities. You will visit community sites and hear talks by community leaders, and in the process learn about what matters to different communities and how you can use your academic knowledge, experience and energies to make a difference.
Learn across the boundaries of academic disciplines. All four New One courses use an interdisciplinary approach. You will view topics from many different angles.
Learn in a variety of ways, both conventional and creative. With committed professors, talented peers, small classes and a range of assignments, you will explore different ways of learning, develop critical thinking, gain research skills and participate fully in a safe, supportive learning environment.
Learn from and share experiences with students from all levels of the university. Senior undergraduate and graduate students will visit the classrooms to tell you about opportunities for engagement, share their education experiences and impart their wisdom on how to get the most out of your undergraduate years.
Learn much more than just the content of your own New One course. You will participate in sessions where all New One students get together for common experiences and the exchange of ideas. If you are interested in more than one of the course topics, you can choose a second-term course different from your first term's and still be part of the enriched program.
Learn key academic skills essential for your success at university and beyond. New One students have the opportunity to attend tailored workshops with university librarians and writing instructors. At New One you will not only learn how to evaluate different forms of knowledge – both popular and academic – but you will also learn how to present your findings to a wider audience.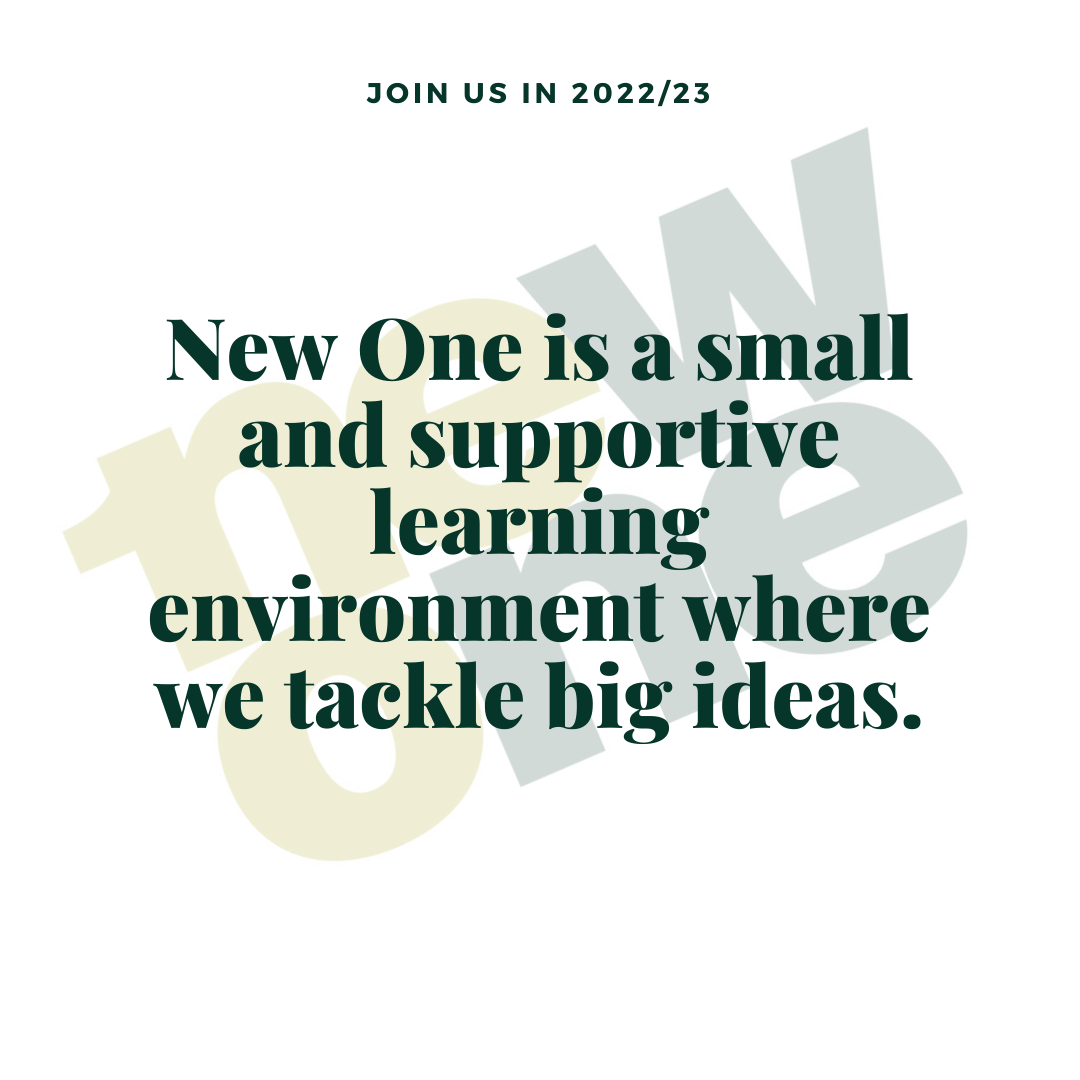 Frequently Asked Questions
---
Do New One courses count towards the 20 credits I need to complete my degree? 

Yes. Each New One course counts as a half credit (.5 FCE) towards your degree.
Do New One courses count as a credit toward any Major, Specialist or Minor program of study? 


No, New One courses do not fulfill the requirements of any Major, Specialist or Minor program of study.
Can I use New One courses to fulfill the Breadth Requirement? 

Most New One courses can be used to fulfill Breadth Requirement #3: Society and Its Institutions, with the exception of NEW104 and NEW114, which fulfill BR #1. You can find out about Breadth Requirements in the Calendar under Degree Requirements.
Do I have to be a New College student to enroll in New One? 

No, any first year student who has admitted to the Faculty of Arts and Science on the St. George campus can enroll in New One.
I am also interested in a course in another College One program. Can I take both a New One course and a course in another College One program? 

No, you must choose one of the College One programs.
Can I participate in an FLC (First Year Learning Community) if I am enrolled in a New One course? 

Yes, you can participate in both New One and a FLC.
What are Learning Labs? 

Learning Labs bring together all the students in the different New One courses for joint activities such as guest speakers, panels, workshops and performances. The Learning Labs will typically take the third hour of class time. Occasionally, if we have a field trip for example, it may take the full three hours.
How can I enroll in New One courses? 

You can select any of the New One courses when you register for your other courses. Registration is on a first come first served basis. Students will be placed on a waiting list if classes reached their maximum enrollment. 
I have registered to a course in New One, but I think I may have a timetable conflict with a required course in my program of study. What should I do? 

New One classes take place on Thursdays 1 – 4 pm in both terms.  If this time clashes with required course schedules contact your College Registrar as soon as possible to see what options there might be for enrolling in another course.  It is helpful if you find out about timetable conflicts as soon as possible. There are often waiting lists for the New One courses and if you are not able to take them, we would like to offer your position to the next student in line.
Do any of the courses require any specialized knowledge or educational background? For example, does the course on Digital Technology require knowledge of computers and/or a science background? 

None of the New One courses require a specialized knowledge. In fact, we encourage you to take this opportunity in your first year to explore topics that you are interested in but perhaps don't know too much about. The New One Program is intended to broaden your knowledge and open you up to new and different kinds of learning experiences. The program provides opportunities for all to contribute their knowledge, share experiences and learn from each other.

New One courses do not assume students will have prior specialized or technical knowledge. Students will come with different educational backgrounds and interests. Courses are taught from an interdisciplinary perspective, which means that instructors will draw on material from a range of different fields.
I am a science student. What will New One courses contribute to my degree? 

New One courses will provide you a broader social perspective and creative and critical thinking to bring to your science courses. New One courses will also give you a solid foundation of academic skills and approaches to learning relevant to all programs of study and to future careers in science-related fields. If you plan to apply for research opportunities later in your degree, New One courses can help you develop the communication and presentation skills essential to science research.

You can also use New One courses toward completion of the Breadth Requirement.