At the heart of the New College experience is its student life.
The college offers students extracurricular and co-curricular programming, experiential learning, community engagement and leadership development, all of which support students' academic and personal success. As a student at New College, you will have opportunities to take part in many enriching activities, such as our Let's Talk Days, SPROUT mentorship meet-ups, professional development opportunities and social experiences. You also may want to get involved in the New College Student Council, the New College Residence Council, or one of the many clubs and groups housed at New College.
Get Involved!
Student Involvement leads to an increased sense of belonging which is consistent across students of all demographics.
A sense of belonging has strong correlations to improvements of:
rates of persistence/graduation
mental health
self-determined student success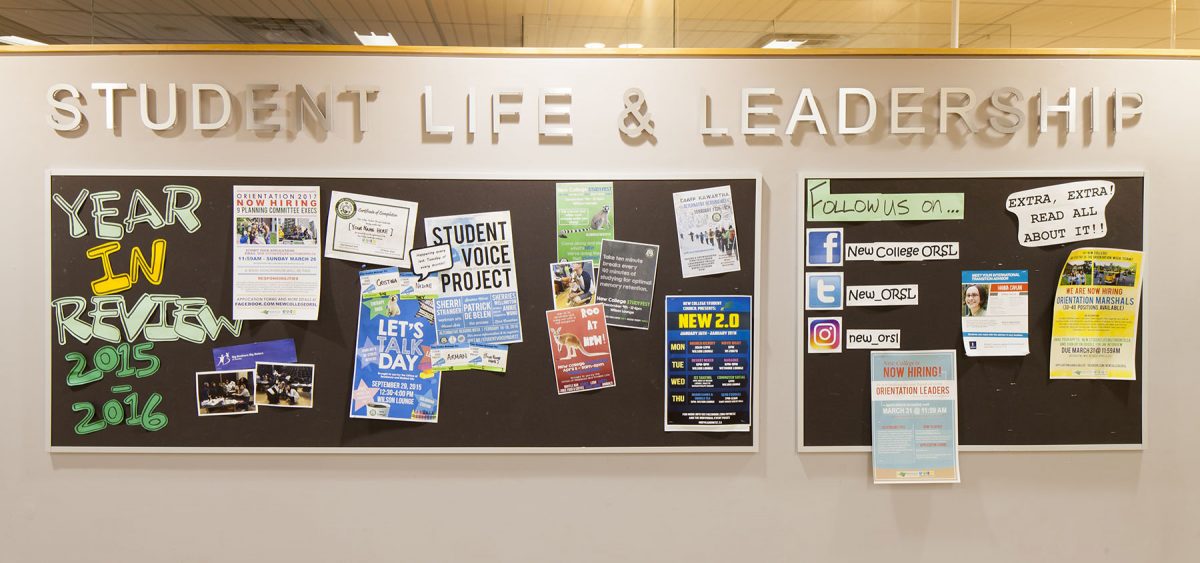 Here are some ways you can get involved!
Mentorship

SPROUT E-Mentor (Summer)
SPROUT Mentor (Fall/Winter)
Commuter Advisor
Orientation

Peer Leader
Event Leader
Orientation Influencer
Orientation Executive
Orientation Coordinator
Other ways to get involved

Work Study
Internships
Student Centre Groups
New College Student Council (NCSC)
New College Residence Council (NCRC)
Residence Academic Programmer (RAP)
Residence Don