Overview
Statement of support for faculty speaking about Palestine/Israel
We join our colleagues in The Department of Historical Studies and others in adopting and re-posting their very prompt and principled statement of support below.
The African Studies Centre is resolute in its support for all faculty who speak up about the current war in Palestine/Israel, and who bring their expertise to bear on public conversations. It is not only permissible, but essential for scholars to situate the current war in its broad historical contexts, including those of settler colonialism, US imperialism in the Middle East, and global movements for Indigenous rights. In the wake of the TRC here in Canada, anti-colonial solidarity is not simply a legitimate ethical position, but a critical analytical perspective that has opened up entire bodies of scholarship. This scholarship remains occluded in public debates by nationalist frameworks that present the situation in Palestine, as in other world regions, as one of "national conflict" or primordial enmity. Scholars—and especially those whose research and/or lived experience bear on these issues—have a responsibility to bring their knowledge to the public sphere and question myopic and amnesiac discussions. Their voices cannot be silenced.
~~~~~~~~~~~~~~~~~~~~~~~~~~~~~~~~~~~~~~~~~~~~~~~~~~~~~~~~~~~~~~
Akwaba! Bienvenue! Dalụ, E Karo! Ek'abo, Mbote! Ebai! Habari! Kwabo! Mhoro! Molo! ⴰⵣⵓⵍ!Salam! Sawubona! Soo dhowow! Marhaba! Tena yistilign-ጤናይስጥልኝ! Welcome! 
The African Studies Program provides students at the University of Toronto with opportunities to study the dynamics, challenges, and processes of socio-economic, cultural, environmental and political transformations in Africa. Students study the varied histories, societies, intellectual thought, institutions of Africa, and its diasporas through interdisciplinary and multi-disciplinary lenses at three different levels of specialization.
Students have the option to pursue a Specialist, a Major or a Minor in African Studies.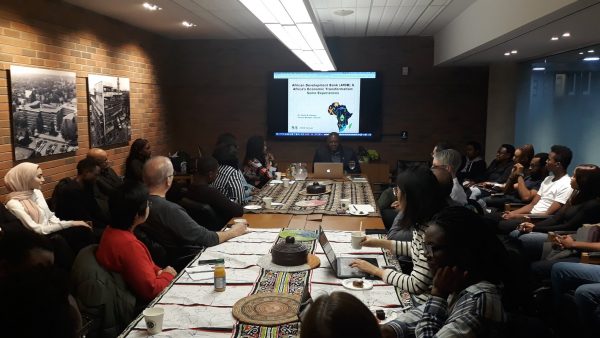 Cutting across disciplines, African Studies offers a path to exploring how the organization of African societies has and continues to be shaped by the complex interactions of global and regionally-specific forces, encounters and processes. Our curriculum has three areas of emphasis: Dynamics and challenges of socio-economic and political transformations in Africa's "modern era"; Social and political thought of Africa and its Diasporas in Europe, North America and elsewhere; and African popular cultures. Cutting edge interdisciplinary courses offered through African Studies form the core of the Program. Additional courses from History, Political Science, English, Anthropology, Sociology, Economics, Music, Geography and Planning and Near and Middle Eastern Civilizations  among others complement our Program's offerings. The Specialist program requires two years of language study designed to broaden access to the literature of Africa in  African languages  such as Swahili, or French, Portuguese and Arabic. The Program has offered Swahili, an African indigenous language, for over twenty years. For African Studies Program requirements see New College Programs in the Faculty of Arts and Science Calendar. The African Studies Program also organises  cutting edge seminars and curates exciting  cultural events centred on Africa and its diaspora  and works closely with student and community organizations in symbiotic relationships. The African Studies Course Union, organized by engaged students in the Program, provides stellar support with special events and plays a leading role in student governance, citizenship and student knowledge production and dissemination through the  publication of the African Studies flagship undergraduate journal: Elimu. Its office is located in Room 500V, Wilson Hall.  The African Students Association also hosts special events of interest to students in the Program.  Its office is located in Room 500T, Wilson Hall. Visit their website here  and social media platforms on Instagram: @uoftascu| Facebook: African Studies Course Union – UofT| Twitter: @uoftascu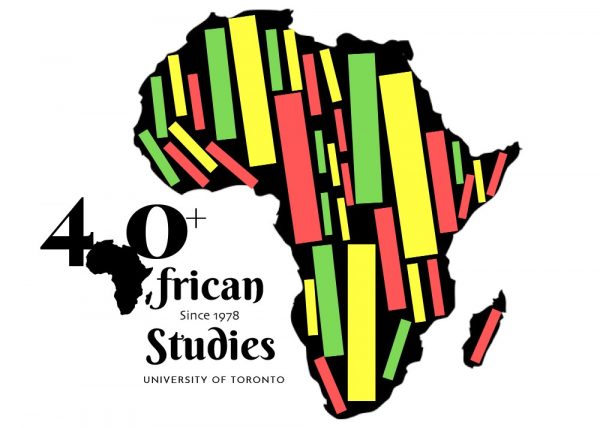 About African Studies
The African Studies Program is housed in New College on the University of Toronto, St. George Campus. Created in 1978,  it  is one of the oldest and most established African Studies programs in Canada. African Studies is a vibrant intellectual hub which offers a rich menu  of cutting-edge courses dealing with subjects such as politics,  political economy, philosophy, arts and culture, history, society, African systems of thought, inventions, African intellectual thoughts, institutions, state formation and postcolonial states, post-colonial critique, Africa and its diasporas,  the slave trade, colonialism,  Black freedom, African inventions, gender and feminist critiques, development,  Pan-Africanism,  Afrofuturism, migration and displacement, urbanization, activism and political struggles, globalization, climate change, Afropolitanism and languages of the diverse peoples of Africa. Our Program  is supported by the outstanding collections on Africa at Robarts Library and  Ivey Library.
African Studies is well-known for its innovative and critical pedagogy teaching cutting edge courses that recognize Africa as a living place rather than merely as a site for intellectual speculation and study. Critical pedagogies nurturing students' intellectual curiosity, cultivating engaged, creative and critical thinking inform our teaching. The faculty associated with the Program are recognized around the world for their innovative and award-winning research  and teaching on Africa.  Our faculty are committed professors, scholars  and  student mentors who have taught courses in Africa, lived there, developed strong relationships with universities and research centres on the continent, and have strong and abiding commitment to the area of study. The faculty  incite, support and supervise exploratory and social impact research, and international field research opportunities for students. The Program attracts diverse  and talented undergraduate students and has hosted a stellar group of Senior Doctoral Fellows  as well as attracted world-renown speakers and international visitors. Opportunities for field courses in African countries  offer students unique  and enriching experiential and  international experiences.
Students in the program are widely known for their ethical commitment to making a difference in the world,  their global citizenship  and their impressive award-winning records such as  Rhodes Scholarships, competitive  Faculty of Arts and Science research awards, University of Toronto Leadership award, social justice awards such for the Nelson Mandela Social Justice Award,  and Queen Elizabeth Diamond Award among others.  The African Studies program has also welcomed and hosted a large number of exchange students over the years.
Our cutting edge curriculum,  interdisciplinary approaches to teaching and innovative pedagogical practice  give students the necessary tools to succeed in graduate studies and in professional programs. Graduates from the our program usually pursue further studies in major  and leading graduate and professional programs and Universities in Canada and  around the world  such as the University of Oxford,  McGill University, the University of Ottawa, Queen's University, Columbia University, Harvard University,  the University of Cambridge, Brandeis University, London School of Economics and Politics and many others such as  Science Po-Paris and the University of Geneva or find rewarding careers in international development, global  affairs, law, education, entrepreneurship, journalism, media and production, consulting,  environmental justice advocacy,  human rights advocacy. 
Our location in downtown Toronto allows students to immerse themselves in enriching African  and Afro-diasporic  cultural, musical, artistic scenes and others in the Greater Toronto Area. Africa-related events, cultural and performative sites available and accessible to our students include  galleries at the Royal Ontario Museum, the Art Gallery of Ontario, the Power Plant Contemporary Art Gallery, special exhibits and the extensive collections of the Textile Museum of Canada, rich Afrosonic cultural sites and hubs,  The Ryerson Image Centre,  film festivals, premieres of African cinema  and films at the Toronto International Film Festival, galleries,  the annual Afrofest originally held at Queen's Park, right in the middle of the U of T campus, now at Woodbine Park in the heart of Toronto,  and  the Agha Khan Museum, a short commute to  Scarborough,  along with many serendipitous  ethno-cultural scapes and hubs in The Greater Toronto Area.
Follow us on Facebook and Twitter to keep up to date with all African Studies related news, and events!