New College alumni contribute to the life of the College and the University in a wide variety of ways. They are changemakers, innovators, activists, creators, and leaders. Meet some of our graduates who are making an impact in a wide variety of fields.
If you have a story you'd like us to tell, contact our Alumni Office at alumni.newcollege@utoronto.ca.
---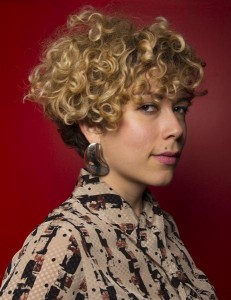 Catherine Abreu
Class of 2009
Catherine graduated with an Honours BA in Anthropology, with a minor in Environmental Studies. She is one of Canada's foremost sustainable energy campaigners.
Learn more about Catherine Abreu here

Catherine graduated in 2009 with an Honours BA in Anthropology, with a minor in Environmental Studies. She is one of Canada's foremost sustainable energy campaigners and currently leads the energy and climate change mitigation programs at the Ecology Action Centre (EAC), Atlantic Canada's largest and longest-running environmental advocacy organization. As the EAC's Energy Coordinator, she advances policies that enhance Canada's investments in energy efficiency and renewable energy while phasing out fossil fuels. She is the former Coordinator of the Atlantic Canada Sustainable Energy Coalition (ACSEC).

An accomplished public speaker, Catherine has been honoured to share the stage with some of Canada's leading environmental thinkers including David Suzuki, Maude Barlow, and Megan Leslie. Her commentary has featured in many news outlets including the New York Times, the Globe and Mail, the Financial Post and VICE. She regularly writes opinion pieces for Atlantic Canada's most widely-read news sources, The Chronicle Herald and The Coast. She appears frequently on CBC, CTV, Global and other current affairs television and radio programs.

Catherine is committed to work that confronts climate change head-on, wielding bold and creative strategies. She thinks a lot about citizenship, community, and beauty, and does her best to incorporate these values into each of her endeavours.

Describe yourself in up to 75 words.

I say yes a lot.

Why did you choose New College (be honest) and what were your expectations?

I chose New College for a few reasons. I knew I wouldn't be living in residence, and New College seemed the best option for a student living off-campus. I liked the history of NC: the lingering flavour of '60s experimentation; the dedication to social diversity; and, the breaking from religious affiliation that defines some of U of T's other colleges. The college registrar at the time — the most excellent Sally Walker — is my high school best friend's mother, and so I had familiarity there (not to mention said friend also enrolling at New). Finally, I'm a sucker for puns, and Gnus are cool.

What was New College like when you were here?

It was an extremely supportive place for me. Though I didn't live on campus, or take many of the college's academic programs, I often found myself in NC's administrative building. I always felt relaxed, taken care of, and celebrated at New College. Coming from a background of limited means, the assistance I received applying to grants offered through the college made my time there possible. And when I was diagnosed with cancer in second year, the interventions of staff in helping me manage stress, workloads, and medical appointments was invaluable. New College made it easy for me to take the year off of school that I needed to recover, and to come back with a new academic focus. I was proud to graduate from NC with high distinction.

How do you think your academic and social experience at the University/New College has prepared you for life and your career?

I was determined to approach University as an opportunity to plunder the treasure troves of knowledge that an institution like U of T maintains. Rather than striking a linear path through school designed to lead me to a specific job, I spent my time exploring. I was really lucky that I chose a university, and a college within that university, that gave me the freedom to design my own journey. Along the way, I was privileged to learn with some of the most brilliant thinkers in this country, and to be embedded in a context that encourages excellence. What I learned and, almost more importantly, the way I learned at U of T helped me to cultivate the kind of creative, generative thinking and analytical acumen that is critical to every single day of my professional and personal life.

Tell us about some of the lessons you learned here.

During my time at New College and the University of Toronto, I learned that I don't have the patience for archaeology or the heart for chemistry. I learned that language is the tool we use to co-create our world. I learned that Harlequin romances offer a really fun read, and that my Spanish is better than I give myself credit for. I came to grasp the foundations of the globalized economy we function within, and barely glimpse the manifold repercussions of that system. I fell in love with Aristotle, then Nietzsche, then Kierkegaard, then Camus. I experimented with cutting capital letters out of my writing, then accepted that bell hooks does it best, as she does so much else. I faced my mortality. I learned the names of all known ancestors of Homo sapiens sapiens. I broke my heart. And I found some of the incredible women that would show me what it can look like to be smart, ambitious, unyielding and female in our society.

What do you consider your major achievements, and who has had the most influence on your career?

In December 2015 I attended the 21st Conference of Parties to the United Nations Framework Convention on Climate Change in Paris, France and joined the official Canadian delegation there. It was an incredible experience. I've had the pleasure of being interviewed for a number of films in the last couple of years. And over the course of my career, I've gotten to share the stage with several of my heroes. I was nominated for Nova Scotia Music's 2015 DJ of the Year. Those are a few things that stick out for me.

It's difficult to pinpoint one person that's had the most influence on my career. Maybe my 10th grade biology teacher, whose amazing class forced me into an early life crisis and ignited my passion for science and systematic inquiry.

In your personal or professional life, what are you most looking forward to?

I'm pretty excited to see what a shift in Federal government means for Canada. I'm looking forward to the release of the next instalment of Rat Queens. And I have a feeling 2016 holds some changes for me. I'm curious to discover what those are.
---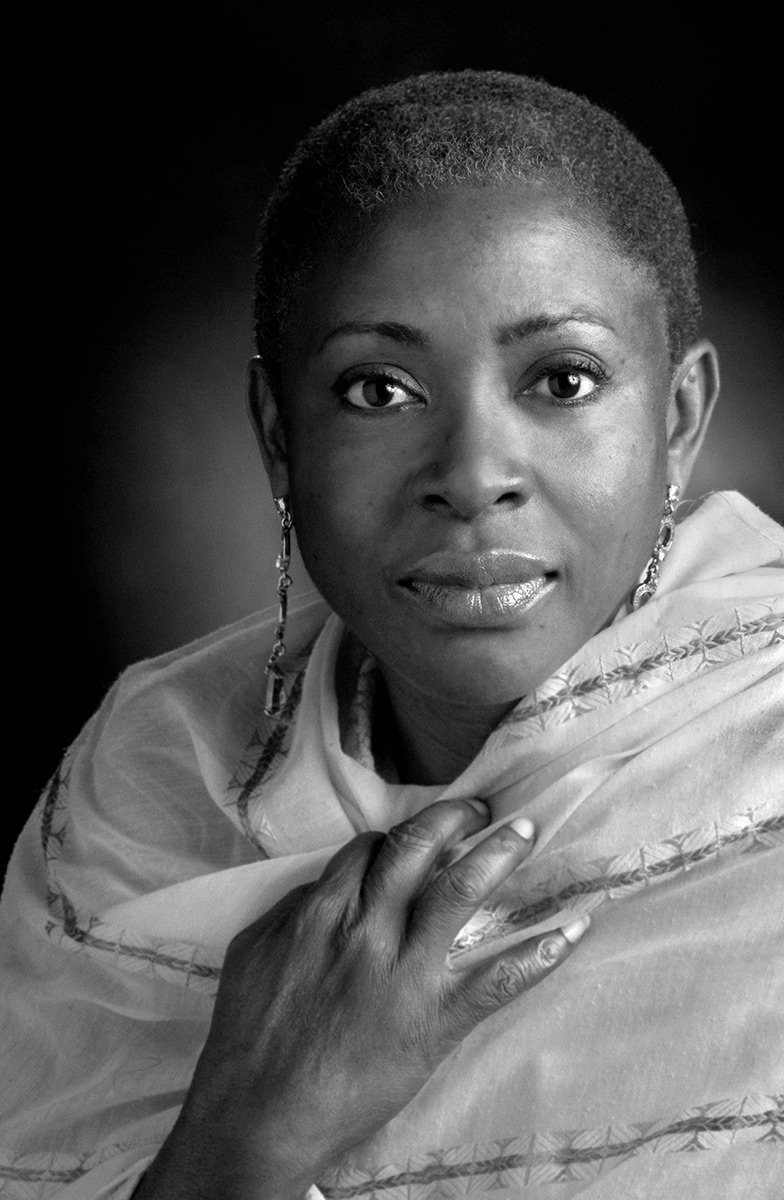 Afua Cooper
Class of 1986
Afua Cooper graduated with a BA in African Studies. She is a Jamaican-born Canadian scholar. She is a trained historian, a scholar, a poet, an author, and a mother of three. She has published five volumes of poetry.
Learn more about Afua Cooper here

Describe yourself in 50 words or less.

I am Jamaican-born. I am a trained historian, a scholar, a poet, an author, and a mother of three. I have lived in Canada for 32 years.

Why did you choose New College (be honest) and what were your expectations?

I chose New College because it housed the African Studies and Women's Studies Programs and I wanted to have those as important components of my undergraduate degree. I did a major in African Studies and a minor in Women's Studies. My specialist field was in history.

What was New College like when you came?

New College was a happening place. A place of activism. People were interested in and involved with social transformation. The anti-Apartheid struggle was given prominence, as was Toronto anti-poverty issues. New College was also a site of high intellectual discourse. There were ongoing discussions about various theories and how these impact people and society.

What are your fondest memories from your time at New College?

I remember most of all the lectures of Prof. Fred Case. I studied Frantz Fanon's work with him, as well as the African novel. The lectures he gave were top quality and intellectually stimulating. I also remember being a TA for Prof. Arnold Itwaru in his Caribbean Studies courses. That was a lot of fun. His lectures were great and we got students who were interested in the courses and in learning.

Was there anyone in particular at New College (staff, student or faculty) who had a strong influence on your life or made a lasting impression on you?

Definitely was Prof. Case. His standards were high and he refused to accept mediocrity. He brought out the best in his students. He made you believe in yourself. He made me grasp the finer points of literature. He was certainly a mentor. Years later, when I was writing the Hanging of Angelique he pointed me in the right direction regarding research and key people with whom I should speak. He felt Angelique would change the way we think of Canada.

How did your academic and social experience at the University/College prepare you for life and your career?

University life at the College was a training ground for life. The intellectual life, the high quality of our studies, the friendships we made, all ensured that we would bring qualities such as discipline, perseverance, and humour to our career and life. I must say that I enjoyed my undergrad years at New College and at the University in general. The intellectual life and the social activism were key components of my life there.

What was important to you then – what is important now?

Creative and authentic friendship was important to me then; it is important to me now.

What are your major accomplishments and who had the most influence on your Career?

Well, I have had so many accomplishments that it is hard to choose the most important ones. I am proud of my work as a poet and in centering dub poetry in Canada. I would also say getting my three degrees was a major accomplishment. I came to Canada as an immigrant and basically had to start over from scratch. Some of my post-secondary courses from Jamaica were not recognized. In addition, I had to work while I studied. I also raised a young child. So graduating from New College was a big deal for me. Getting my Ph.D. was also tremendous. I must also add that I am a mother of three children, and giving birth to them, and raising them was just fabulous. My book The Hanging of Angelique was a Canadian bestseller, so of course that was a major accomplishment.

In your personal or professional life, what are you most looking forward to?

I look forward to publishing the novel I am currently writing, and a history of Black Halifax. Personally, I look forward to my children establishing themselves. My dream is to go to Istanbul, and to Chichen Itza in Mexico.

Do you have any final comments?

Way to go New College!
---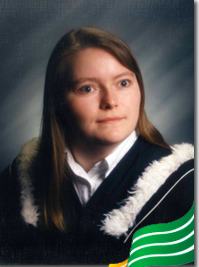 Lesley Riedstra
Class of 1995
Lesley is a collaborative leader and strategist who helps organizations orchestrate forward thinking solutions to achieve client and employee experiences that drive business growth.
Learn more about Lesley Riedstra here

Describe yourself in 50 words or less.

Strong minded, determined, has a "reasonably" good sense of humour. I love sports, big fan of hockey & lacrosse, love dancing, singing, reading, and movies. I am the queen of analogies because I use them to help everyone come to the same understanding. I will roll up my sleeves, or stand on the sidelines and watch my team play, whatever is needed. I love my family, my friends and would do anything for them, including my New College family.

What was New College like when you came?

My very first experience was of course Orientation week, where I met many of the people who would grow to become some of my very best friends, including one who, though I didn't realize it at the time, would become my absolute best friend, my husband.

Although I was very nervous when I arrived on campus, that week went by so fast and in the end I was feeling right at home. That might have had something to do with the fact that I ended up sleeping there, well we hardly slept really!

Having received good advice from my "new" New College friend, I immediately got involved with the NCSC. My New College family grew from there, both with my fellow students and with the administration team who supported me then, and still do to this day. New College will always be another home to me.

What are some of your most memorable moments from your time as President of NCSC?

In my time there, we had some challenges with the newspaper that NCSC had to manage through and unfortunately meant pulling it off the shelf for a while. Not my most pleasant memory while at school and counts as one of those unpleasant experiences from which I, and my counterparts, learned resilience and gained the courage to make decisions even when they were not the most outwardly understood.

At the time I know we all felt it was the right thing to do, but it didn't make me or anyone else on the council feel good about it. I was so happy when a few years later the NCSC was able to resurrect a newspaper that reflected what the college stood for so honestly.

It wasn't until years later when someone approached me at a reunion type event, asking if I was "the one who shut down the paper." It had been a long time since I had thought about it and all those worrisome feelings were back in my mind readying myself for what was coming next. To my surprise, he only wanted to tell me that he had supported the decision and had felt it was the right thing to do, he probably has no idea how much that meant to me, even after so much time had passed.

Tell us about some of the lessons you learned as a student leader. How valuable are these lessons to you today?

Being a student leader taught me so many things that still help me today as a leader in my career. I had to learn to deal with the good and the bad, the easy and the hard, the happy and the sad. I had to learn how to make choices, even when I knew there would be individuals who would be disappointed, you can't please everyone all the time, no matter how hard you try. I had to balance the pressure of the students, with that of the student leaders, and that of the administrative staff, lest we forget balancing the pressure of school itself. I was after all, still just another student trying to figure out what I wanted to do with my life like everyone else.

Something of an unexpected benefit was the opportunity to interact with so many different people, from so many different places and with such different views and opinions. Living and working in one of the most diverse cities in the world, there is no understating how important those lessons are in my world today.

Was there anyone in particular at New College (staff, student or faculty) who had a strong influence on your life or made a lasting impression on you?

So many people influenced me, and supported me, I don't want to miss anyone. As I mentioned earlier so many of my close friends are those I met at New College and who didn't just have an effect on me then, but continue to be a big part of my life. Similarly the staff at New College then and now, have been important to me, if I had to call anyone out though it would have to be the "Ladies in the Registrar's Office," Sally Walker, Ruth Norton and Norma Bliss. They supported me with school, NCSC, and they were strong women who I am proud to have known.

Anything else you'd like to add?

New College, and the people associated with it, have helped shape who I am today, gave me the opportunity to meet the love of my life, and some of my best friends, and for that I will always be grateful. It is why I will always give back whenever and wherever I can.
---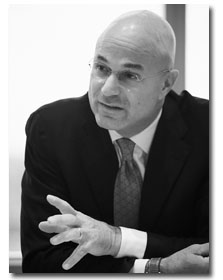 Alan Friedman
Class of 1976
Alan is responsible for the overall direction, investment strategy and decision making at the Friedman Investment Group.
Learn more about Alan Friedman here

Describe yourself in 50 words or less.

I have a very successful life. I have a wonderful family. I have a fulfilling career. I am surrounded by loyal and devoted friends. And after all the years since I was a student at New College, I'm still learning something new every day.

Why did you choose New College (be honest) and what were your expectations?

I took the wise council of my high school Latin teacher Mr. Fraser. He had an uncanny way of understanding his students. He felt New College best suited my personality; and thought I would enjoy, and benefit from, its challenging environment.

As for my expectations, I had none. In all honesty, I didn't know what to expect; and, frankly, I don't know how one would. University is a very different experience than high school, and I was very naive.

What was New College like when you came?

I found it intimidating. University of Toronto was known for its high standards; and I wasn't sure I could live up to them.

And therein lies an important life lesson that you could say New College taught me: have faith in your ability. Embrace the moment (carpe diem). And the more I immersed myself the more enriching my experience became.

What are some of your strongest memories from your time at New?

I tend not to have regrets. But if I am sorry about anything, it's the fact that I rarely participated in all the social aspects that are part of the University or College experience.

Money was tight in my family, I had a brother who was also in University, and I was at New College to learn. So I studied. And I spent time at the library.

I also lived at home. So I missed the experience of going to school out of town — that whole living on campus, living in a dorm adventure.

Regardless, I came away with what has become a life-long love of learning.

How did your academic and social experience at the University/College prepare you for life and your career?

First and foremost, I grew up. I also discovered that I loved a challenge (my high school Latin teacher was so right). It was also at New College that I learned, and learned to appreciate, clarity of thought; and also figured out that regardless of what I ended up doing professionally, it would have to be something I was passionate about. And it was also where I began to determine the work ethic that remains with me to this day.

Tell us about some of the lessons you learned and how valuable they are today?

I took a lot of economics courses, which most certainly had a role to play in my eventual choice of a career in finance. Once I was out in the 'real world,' the fact that I was a New College graduate did help open doors.

But the most valuable learning for me was discovering that being successful in business isn't just about knowing facts. It takes good interpersonal skills. It's about building trust and understanding. It's about being a good communicator and also being a good educator — being able to pass acquired knowledge on to others and, to teach by example.

And it was the New College professors and teaching assistants, who showed me the way. They were my first exposure to the how's and why's and what it takes for enduring success.

What was important to you then – what is important now?

My values have changed very little over the years. I love what I do. And I love the fact that it affords me the opportunity to have balance in my life: Time for my clients, time for my family, time for me to give back to my community; and, last but not least, time for me to regularly review, re-evaluate and re-balance my life priorities — ironically, not unlike what I do with my clients. I have much to be thankful for.

In your personal or professional life, what are you most looking forward to?

I have to start by saying I feel very fulfilled. I hope for a long life, surrounded by family and friends. I hope to be able to continue to work in the financial industry – an industry that offers a never ending intellectual challenge and the ability to make a difference in peoples' lives.