Congratulations to our newest graduates!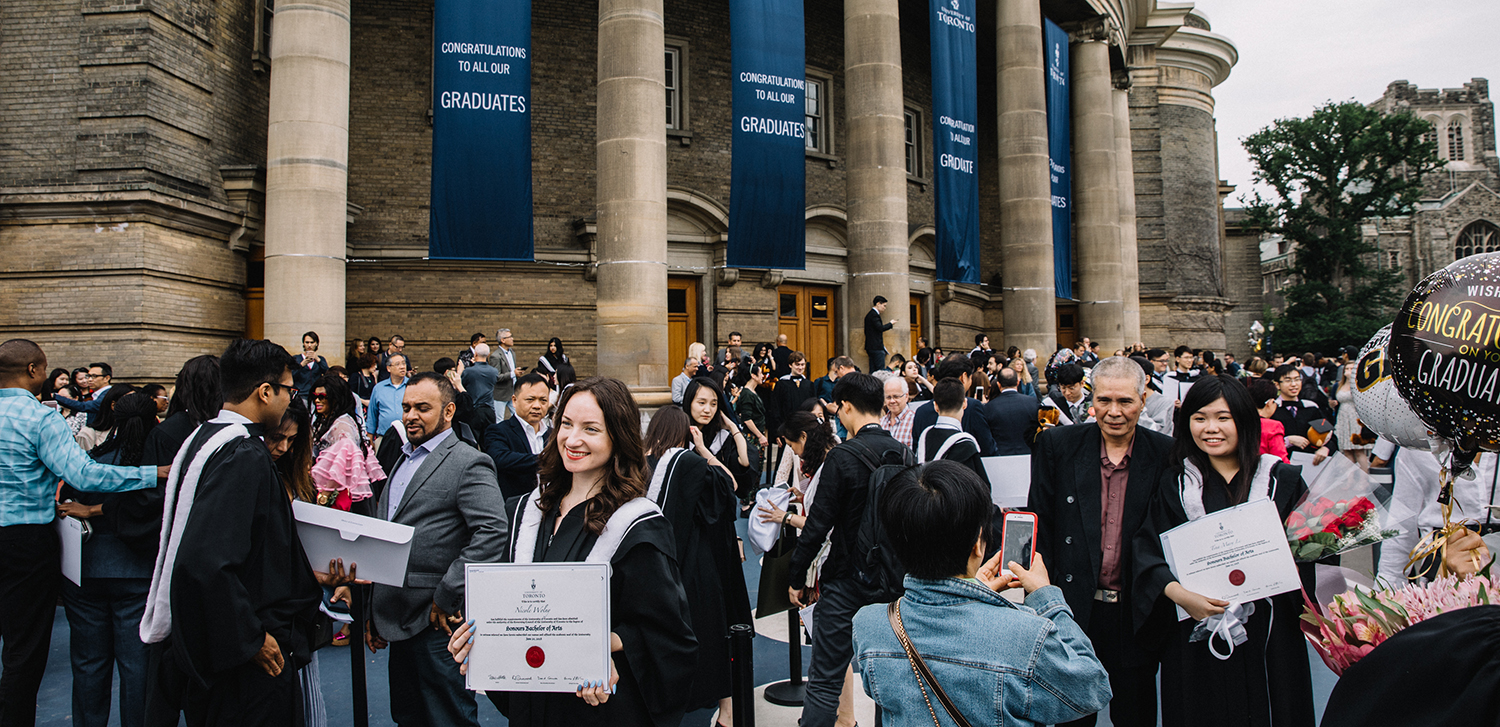 New College was thrilled to be able to celebrate the achievements of our graduates in-person in Convocation Hall on November 7, 2022.
Below you can read a special message of congratulations from New College's Acting Principal, Dickson Eyoh and a video of the ceremony can be found on U of T's Convocation Hub.
---
Dear Class of 2022,
On behalf of all New College faculty and staff, congratulations on your convocation!

Graduating from university is a momentous accomplishment that requires hard work, resilience, and commitment. Over the past years, you have personified all of these attributes, plus so many more. The strength you have demonstrated will serve you well through the years ahead.

If we have learned anything from the past few years, it is that the world is ever-changing and the ability to be adaptive and resilient is a great asset. It has also reaffirmed the importance of being part of a community that holds you up and supports you. We hope that your time at New College has been academically challenging and fulfilling, but we also hope your time here has made you feel that you are a part of a community that does just this.

As you move forward, remember that you are a lifetime member of the New College community, a global network which has far-reaching impact. We hope that you will stay in touch, let us know what paths your future takes, and join us for some of our outstanding alumni events.

You have had a university experience unlike any other. We are so thrilled that you are able to cross the stage in Convocation Hall and complete your undergraduate career at New College and U of T with the ceremony that holds such a special place in this journey.

We hope this is a memorable day for you and all of those who have supported you during your journey. Once again, congratulations Class of 2022!

Best,
Dickson Eyoh
Acting Principal, New College