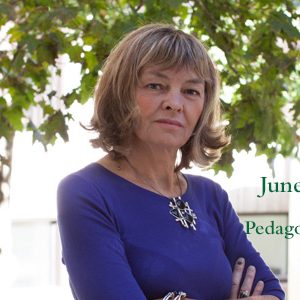 June Larkin Award for Pedagogical Development
This award provides for a half-course release for a member of New College faculty to develop innovative pedagogy or educational technology for use in classroom, community or field settings, and/or online teaching and learning. The pedagogical contribution should be sustainable and have professional development value that can be shared with New College as a whole. This award was established to recognize the contribution of Dr. June Larkin, New College vice-principal from 2007 to 2014 and from 2017 to 2020, 3M National Teaching Fellowship Award winner, and member of the University of Toronto Teaching Academy.
Please note that we are not accepting applications for the June Larkin Award for Pedagogical Development for the 2023-2024 academic session.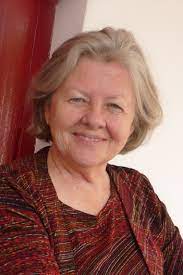 Kathleen O'Connell Teaching Excellence Award
This award honors outstanding teaching and recognizes the important contributions made by sessional instructional staff to the teaching mission of New College in its academic programs, interdisciplinary courses and Writing Centre. Dr. Kathleen O'Connell has taught courses on Rabindranath Tagore and Satyajit Ray at New College for two decades, beginning in 1993. Her teaching, in the spirit of both Tagore and Ray, exemplifies New College's commitment to socially engaged education and pedagogical innovation.
New College Initiatives Fund (NCIF)
The NCIF was established to disburse operating budget funds acquired through the College's intrapreneurial activities and is meant to support initiatives related to the New College community and its academic programs. Expenditures from the fund may include – but are not limited to – off-setting costs for invited speakers, workshops, and conferences. Ideally, it should be used to support exciting new ventures that clearly evidence the priorities of our Academic Plan (enhancing the student experience, linking research to undergraduate teaching, encouraging interdisciplinary community outreach and advancing equity and diversity).
The New College Initiatives Fund (NCIF) is now accepting applications. This year we have allocated 50% of the normal funding for new proposals. Recurring events are now funded through the program directors and unit heads discretionary funds. Please note that all proposals need to meet U of T Covid safety guidelines.
Applications should outline the proposed activity and explain its importance for the College and the Academic Plan. They should include dates (preferably definite rather than tentative) for any events that are part of the proposal, and a detailed budget, along with a list of other sources of funding already in place.