African Studies Welcomes New Faculty Members
African Studies and New College are delighted to announce the hiring of Dr. Safia Aidid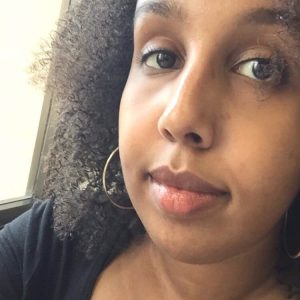 Dr. Safia Aidid is an interdisciplinary historian of modern Africa and an Arts and Science Postdoctoral Fellow in the Department of History. She holds a PhD and MA in History from Harvard University and a BA in History, African Studies, and Women and Gender Studies from the University of Toronto.

Aidid's research addresses anticolonial nationalism, territorial imaginations, borders, and state formation in the Horn of Africa, with a particular focus on modern Somalia and Ethiopia. Her current book manuscript, titled Pan-Somali Dreams: Ethiopia, Greater Somalia, and the Somali Nationalist Imagination, traces the history of Pan-Somali nationalism and its desire for a state form, a Greater Somalia, commensurate to the geography of Somali identity. Aidid's second project examines the afterlives of state violence in contemporary Somaliland, an unrecognized state in northern Somalia, and the role of forensic anthropology and transitional justice in shaping the collective memory of Mohamed Siad Barre's dictatorial regime.
She is also interested in the relationship between colonialism, knowledge, and historical writing in the Horn of Africa and has written extensively on colonial genealogies and decolonial approaches to the Somali territories as well as organized two major Somali Studies conferences at Harvard. Her research and writing has been supported by the Social Sciences and Humanities Research Council of Canada, the Faculty of Arts and Science at UofT, the Weatherhead Center for International Affairs and Department of History at Harvard.
In addition to her scholarly work, Aidid is a contributing writer for several online magazines and blogs such as Africa is a Country and The New Inquiry.
---
African Studies and New College are delighted to announce the hiring of Dr. Nisrin Elamin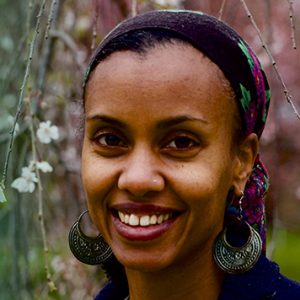 African Studies and New College are delighted to announce the hiring of Dr. Nisrin Elamin, 75% anthropology/25% African Studies/New College.

Nisrin Elamin received her PhD in Anthropology from Stanford University in 2020. Her doctoral research was an ethnographic examination of the ways Saudi and Emirati corporate investments in land reconfigured everyday social relations between landless and landholding stakeholders in central Sudan. Through support from the Social Science Research Council, Wenner-Gren, and the National Science Foundation she conducted research in local courts, farming communities, investor conferences, agribusiness farms, government ministries, and in the mosques of Sufi religious leaders mediating land disputes in the aftermath of large-scale land enclosures. Nisrin has published scholarly articles in Critical African Studies and the Project on Middle East Political Science Journal. She has also published a number of op-eds for Al Jazeera, the Washington Post, and the Cultural Anthropology Hot Spot Series. Before pursuing her PhD, Nisrin spent over a decade working in community organizing, international solidarity, and youth development in the US and in Tanzania. Her proudest achievement is being a parent to a 2-year-old, who shares her love of chocolate, afrobeat, and spending time in public parks and gardens.
Dr. Elamin will join the university on July 1, 2022.
---
African Studies and New College are delighted to announce the hiring of Comfort Azubuko-Udah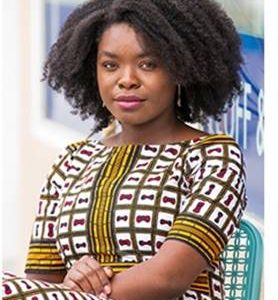 Comfort Azubuko-Udah is currently a Mellon Postdoctoral Fellow at the Leslie Center for the Humanities in Dartmouth College. She works primarily in African Literature, eco-criticism, and postcolonial theories, focusing on environmental justice and the politics of storytelling, particularly in conversation with global politics in postcolonial spaces. She holds an MA and PhD in English from University of California, Los Angeles (UCLA), and a Bachelor's degree in English from the University of Maryland Baltimore County (UMBC). Her teaching and scholarship is invested in the nature and politics of storytelling as it relates to landscapes and non-human agency in literature.
She will join U of T in July 2022, after completing her postdoctoral fellowship.
Departments:
Academic Programs, African Studies