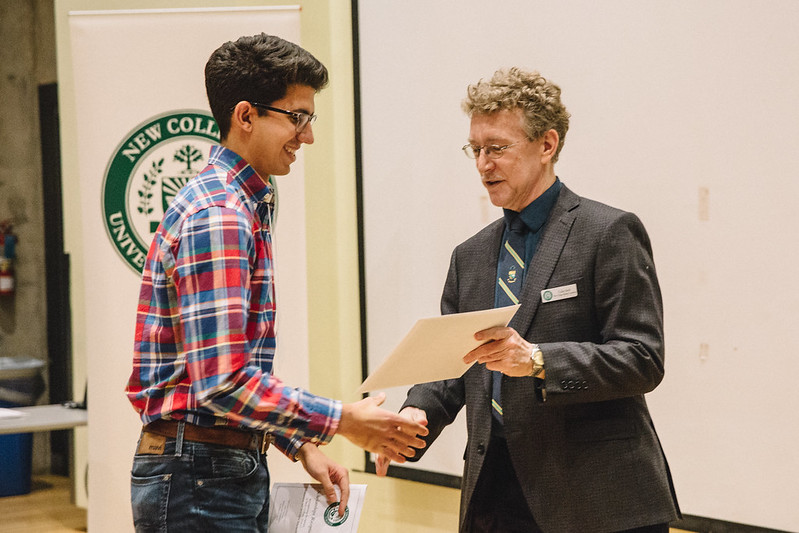 The world is becoming more complex, but the fundamentals have remained intact. It is a fact that tomorrow's leaders must be fluent in the broader cultural, economic, social and political spheres of global affairs—yet the accelerating pace of technology has not changed the need for community.
With its reputation as an active and friendly community in the heart of downtown Toronto, New College provides students with a university experience that readies them for leadership in globalized world that is always changing.
Through generous support from alumni and friends, New College is able to:
Support students through scholarships and bursaries (nearly half our students rely on some type of financial aid to continue their education).
Build new facilities and refurbish existing spaces.
Enhance our teaching, research and outreach activities.
Through the support of our donors, New College continues to offer a deep, rich and unparalleled educational experience for students. There are a number of tangible ways that your support can make a real, lasting difference for our community, starting today.
Donor Impact
Read more about some of the donors who are helping New College and our students succeed and grow!

A $2 million gift from New College alumnus William W. H. Doo

Ramkhalawansingh launches 50th anniversary scholarship for Women & Gender Studies

Richard Rooney – Championing Small Learning Communities at New College

New College students and alumnus Richard Rooney join forces to enhance New College campus

Thelma Beam's gift to New College offers students a chance to grow in a supportive, diverse community

When New College alumni Lesley Riedstra and Rian Mitra learned about U of T's Landmark Project, they knew they wanted to be part of the historic beautification of their alma mater.

Isaac Olowolafe Jr. – Dream Maker Realty/Olowolafe Family Award

Frank Walwyn – The Frank Walwyn Award in Caribbean Studies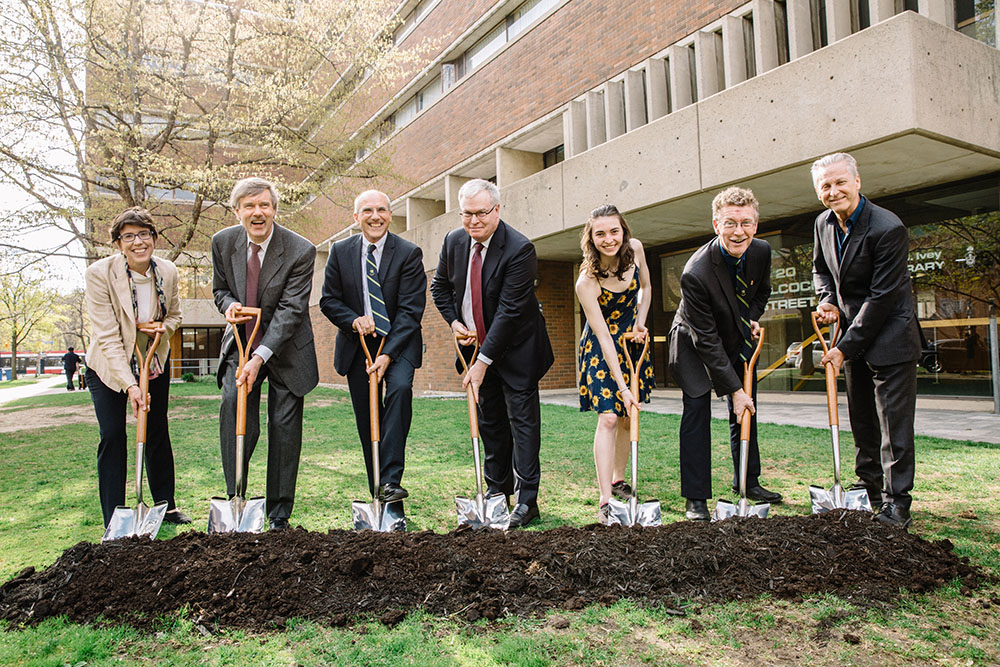 How to Give
The most common way people give is by making a gift or pledge with cash, cheque, credit card or – if you are an employee of the University of Toronto – by payroll deductions. The basis of gifts can be one-time-only , monthly or annual. It's up to you!
There are other ways to give, too:
Bequests: A will is the central pillar of estate planning. A gift by will is known as a bequest and provides the opportunity to create a legacy once your needs and those of your loved ones have been fulfilled. For bequest wording for a general gift to New College click here.
Stock and Securities: Donating publicly-traded stock and securities is a tax-smart way to support New College. You will receive a tax receipt for the full appreciated value of a donation of publicly-traded stock or securities.
Life Insurance: A gift of life insurance is an inexpensive way to create a significant legacy. Such gifts are made by transferring ownership to New College of an existing or new policy.
Gifts-in-Kind: These comprise a wide range of non-cash gifts, such as real estate or other personal use property.
Residual Interest: When you make a gift of residual interest, you donate your personal property to New College today and continue to use it for the rest of your life.
Charitable Remainder Trusts: Like a gift of residual interest, a charitable remainder trust allows you to arrange your gift now and receive an immediate tax receipt.
Retirement Funds: RRSP/RRIF gifts are a tax-effective means of supporting U of T.