Introducing Yuvraj Joshi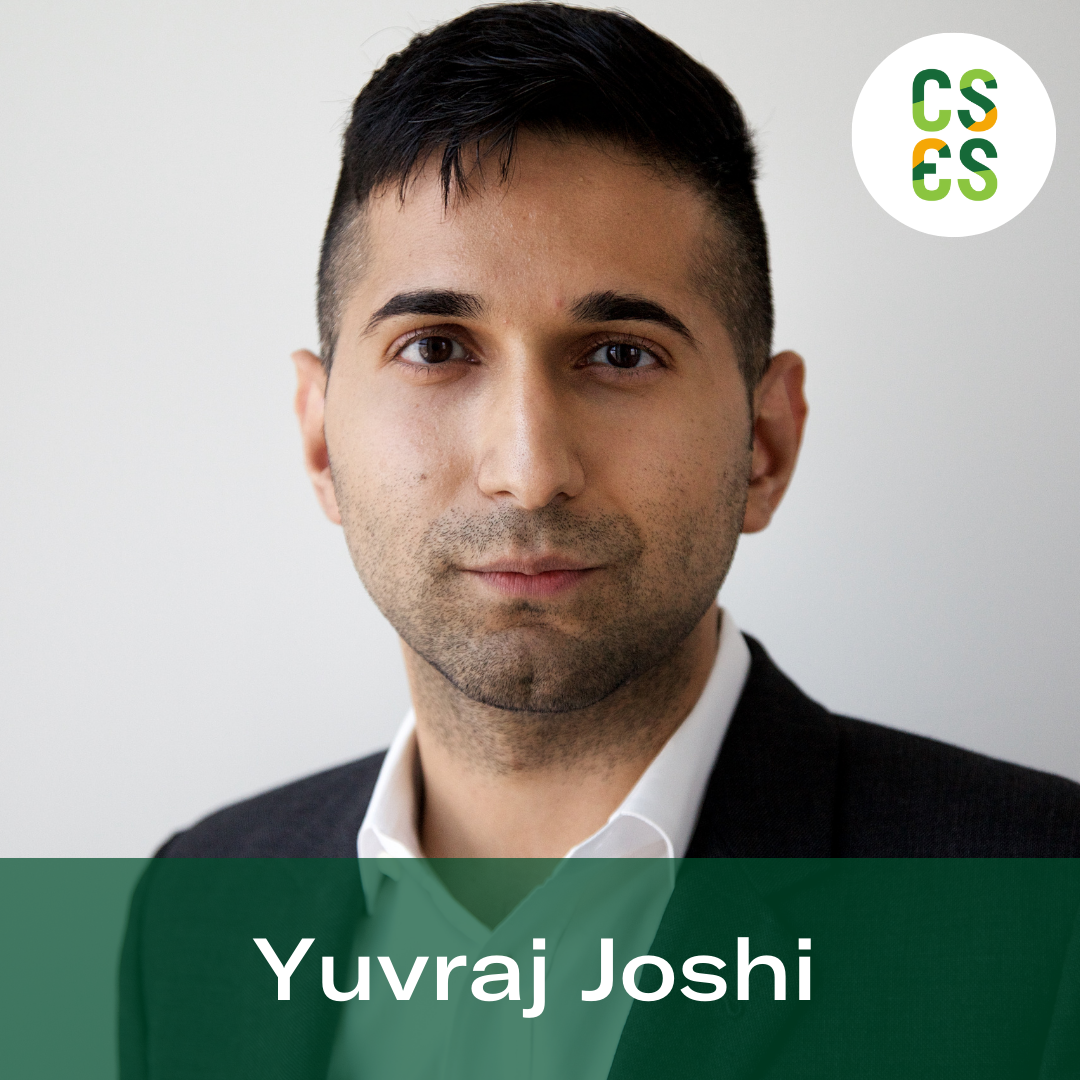 Yuvraj Joshi is an Assistant Professor at the University of British Columbia Allard School of Law, where he teaches constitutional and transnational law and writes on issues of equality. He is also a Fellow of the Harvard Carr Center for Human Rights and a Faculty Affiliate at the UCLA Promise Institute for Human Rights. Professor Joshi received his doctoral degree in law from Yale University, where he was a SSHRC Doctoral Fellow and a Yale ISPS Fellow. He holds an LLM from Yale Law School, an LLB from University College London, and a BA (Hons.) from the University of Toronto. Joshi's research is in the areas of constitutional and comparative law, racial equality law, gender and sexuality law, and human rights. Professor Joshi created the "Law and Inequality" seminar at UBC which hosts leading equality scholars from across the world.
Please tell us a bit about yourself (personal, academic background, and current profession)
I am a law professor at the University of British Columbia, where I teach constitutional and transnational law and write on issues of equality. I am also a research scholar at the Berkeley Miller Institute for Global Challenges and the Law and a faculty affiliate at the UCLA Promise Institute for Human Rights. Prior to joining UBC, I received my doctoral degree in law from Yale University, an LLM from Yale Law School, an LLB from University College London, and a BA from the University of Toronto. I also worked in human rights research and advocacy, including for Human Rights Watch and Lambda Legal Defense & Education Fund. I was born in New Delhi, feel most at home in New York, and recently moved to Vancouver.
Tell us about the work that you do. How has CSES/ES influenced your academic, professional, and/or personal journey? What are some accomplishments or achievements that you are most proud of?
My research focuses on how the law promotes and impedes the pursuit of social justice. From working on human rights issues, I know that the law is both a solution to and a source of oppression. In choosing my research projects, I aim to contribute to our understanding of the law's emancipatory potential and its place in broader social change. To date, this aim has led me to focus on issues of LGBTQ+ equality and racial justice.
I am currently writing a series of articles about racial equality. In "Racial Justice and Peace," I link 2020's Black Lives Matter protests to the development of US racial equality law. Using unpublished archival documents, this article surfaces legal claims—which I call "peace-justice claims"—that address the relationship between ameliorating racial inequality and achieving peace. It shows that although today's chants of "No Justice! No Peace!" appear only tenuously connected to legal cases, they are part of a longer history of claims that Black people have made both before and beyond courts. Ultimately, this article urges us to reconsider American legal doctrine by recognizing the peace-justice claims of Black people from the Civil Rights era up to the present day.
In "Racial Equality Compromises," I study how Black advocates throughout history approached compromises on equal rights. Using archival documents, I examine how figures like W. E. B. Du Bois, Fannie Lou Hamer, Martin Luther King, Jr., and Bayard Rustin conceived of historic compromises, what kinds of compromises they were willing and unwilling to make, and when they were prepared to sacrifice more ambitious goals for modest gains. This article shows that even "compromising" figures distinguished between principled and unprincipled compromises, and how pressures from "uncompromising" Black activists sometimes facilitated more just and effective outcomes—findings that prove useful for modern-day equality debates.
I am a professor today because of my degree in Equity Studies. This education armed me with strong theoretical tools for developing a critical perspective on the law. Professor June Larkin nurtured my interest in teaching by assigning my student writing in her courses and inviting me to guest lecture; she also empowered me to organize an international conference on the "branding" of AIDS. I learned from her a teaching philosophy that emphasizes the social relevance of academic knowledge and encourages students to take an active role in their education.
The best part of my job now is teaching my seminar on Law and Inequality. Students and I discuss some of the most pressing legal issues of our time and each week we are joined by some of the most important legal scholars of equality from around the world. As an Equity Studies student, I belonged to a community that cared and thought deeply about justice. As a law professor, I am grateful to be able to foster that same community with my students.