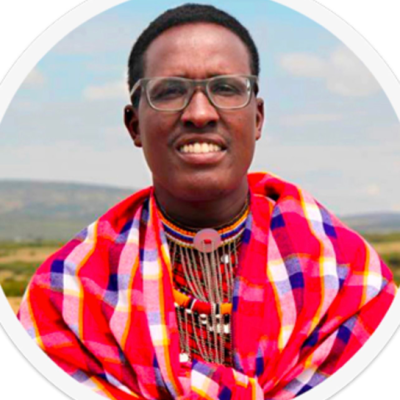 An Indigenous Maasai Response to the Climate Crisis
Address
Wilson Hall, Room 2053
Dates
Event start date : 09/29/2023
Event end date : 09/29/2023
Event start time : 05:30 PM
Event end time : 07:00 PM
Event Description
The African Studies Centre and the School of the Environment invite you to a talk by N
ELSON OLE REIYIA
on Friday, September 29, 2023.
An Indigenous Maasai Response to the Climate Crisis

with Nelson Ole Reiyia
Co-founder of Nashulai Maasai Conservancy, Kenya
Global Biodiversity Warrior &
Vanguard of the Vanishing Ecosystems
About the Speaker 
Nelson Ole Reiyia is an Indigenous Maasai leader for social change, CEO and co-founder of the Nashulai Maasai Conservancy in southern Kenya, and a social entrepreneur. The Nashulai Conservancy is a protected area in the Maasai Mara region of southern Kenya, and is the first Maasai-led conservancy focused on wildlife conservation, revitalization and conservation of the Maa culture, and fight against poverty.
As a social entrepreneur, Nelson runs a safari lodge, the Oldarpoi Mara Camp, from which the benefits and revenues accrued are equitably shared with the local Maasai community. Together with an international team, Nelson runs the Nashulai Journeys initiative. This indigenous-led concept organizes travels imbued with deep meaning and connection to the ancestral lands, an initiative that fosters endeavours to sustain the Maasai community. Next to the safari-based initiatives, Nelson has established the Nashulai Community College that sets out to train and educate local youth on Maa indigenous ways of knowing in combination with scientific knowledge to prepare them as future indigenous leaders of a shared planet.
In recognition of the efforts towards social change in the Maasai Mara region and beyond, Nelson has been honoured by the UN as a Global Biodiversity warrior, and the UNDP has equally feted the members of the Nashulai conservancy as 'vanguards of the vanishing ecosystems'.
Nelson's passion and aim is to drive positive social, economic, and environmental change within the Maasai community and beyond whilst revitalizing and sustaining the ever critical indigenous ways knowing and living in the world.
Organized by the African Studies Centre and co-sponsored by the
School of the Environment
.
All are welcome!