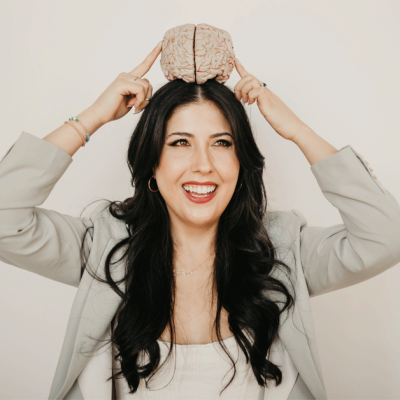 New College Alumni Speaker Series – Your Brain on Information Overload with Science Sam
Dates
Event start date : 10/05/2023
Event end date : 10/05/2023
Event start time : 07:00 PM
Event end time : 08:00 PM
Event Description
How many times a day do you pick up your phone? Is your phone the first thing you see in the morning and the last thing you put down at night? Canadian adults spend, on average, around 2 hours daily on social media, and teens clock in at 107 minutes daily on Tik Tok alone, plus nearly 9 hours a day in front of screens. But that doesn't have to be a bad thing.
Join us for Your Brain on Information Overload Virtual Talk from neuroscientist, science communicator and New College alumna Samantha Yammine (NEW '12), better known as Science Sam online on Thursday, October 5th, 2023 from 7-8 PM ET. With personal screen time records that far surpass national averages, you'll leave this session with a better understanding about how the world around you influences your brain, and practical tips for a healthier relationship with digital media.
Meet the Speaker - Samantha Yammine 
Samantha Yammine is a Neuroscientist and popular Science Communicator better known as Science Sam. She earned her PhD from the University of Toronto studying how stem cells build and maintain the brain, and then went on to found Science Sam Media, a science-based digital production agency.
She is passionate about empowering people to explore science by making it more familiar, accessible, and inclusive. As @science.sam on Instagram and Tik Tok, Samantha is an innovative leader in creating factual content that stands out and informs. She is a regular science expert on CTV's The Good Stuff with Mary Berg, and has been a guest Science Correspondent for a variety of shows on Netflix, TVO Kids, CBC GEM, Discovery UK, CBC Radio, and AsapSCIENCE. She sits on the Board of Trustees for RCIScience and the anti-misinformation campaign ScienceUpFirst, and was named one of Toronto Life's Top 50 Most Influential People in Toronto in 2021. Learn more at samanthayammine.com.