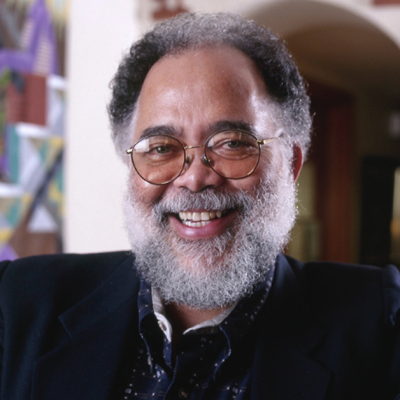 New College in Conversation with Dr. John R. Rickford – Speaking My Soul: Race, Life, Language
Address
William Doo Auditorium, New College at 45 Willcocks Street in Toronto
Dates
Event start date : 10/27/2023
Event end date : 10/27/2023
Event start time : 06:00 PM
Event end time : 08:00 PM
Event Description
Doors open at 5:30 PM ET

Speaking My Soul: Race, Life, Language is the honest story of linguist John R. Rickford's life from his early years as the youngest of ten children in Guyana to his status as Emeritus Professor of Linguistics at Stanford, of transformation of his identity from coloured or mixed race in Guyana to black in the USA, and his work championing Black Talk and its speakers.

Join New College for a conversation with Dr. Rickford as he shares highlights from his engaging memoir, recalling landmark events for his racial identity like being elected president of the Black Student Association at the University of California, Santa Cruz; visiting the South Carolina Sea Islands, England, Jamaica, Belize and Ghana; meeting or interviewing civil rights icons like Huey P. Newton , Rosa Parks, and South African Dennis Brutus. He worked with Rachel Jeantel, Trayvon Martin's good friend, and key witness in the trial of George Zimmerman for his murder. Zimmerman's exoneration sparked the Black Lives Matter movement.

Meet the Speaker - Dr. John R. Rickford 

Dr. John R. Rickford, alumnus of Queen's College, Guyana, is a former president of the Linguistic Society of America. He was elected to membership in the American Academy of Arts and Sciences, the National Academy of Sciences, and the British Academy. Dr. Rickford is the J.E. Wallace Sterling Professor of Linguistics and the Humanities Emeritus at Stanford University, California. He is also professor emeritus, by courtesy, in Education. He has been at Stanford since 1980.

New College acknowledges the co-sponsors of this event including the African Studies Centre, Centre for Caribbean Studies, Department of Anthropology, Department of Linguistics and A Different Booklist.