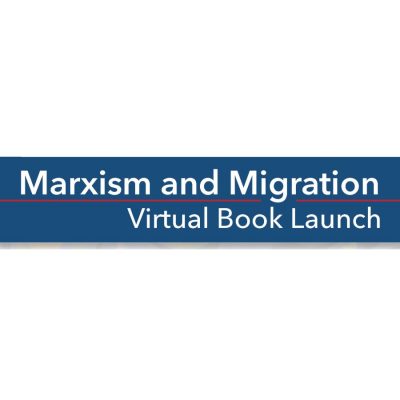 Virtual Book Launch: Marxism and Migration
Dates
Event start date : 01/20/2023
Event end date : 01/20/2023
Event start time : 10:00 AM
Event end time : 11:30 AM
Event Description
Marxism and Migration
Edited by Genevieve Ritchie, Sara Carpenter, Shahrzad Mojab

European Launch
January 20, 2023, 10am EST (on Zoom)
Register Here

North American Launch
February 3, 2023, 3:00pm EST (on Zoom)
Register Here

About the Editors:

Genevieve Ritchie is Lecturer in Critical Studies in Equity and Solidarity, New College, University of Toronto.

Sara Carpenter is Associate Professor of Educational Policy Studies at the University of Alberta, Canada.

Shahrzad Mojab is Professor of Adult Education at the Ontario Institute for Studies in Education, University of Toronto, Canada and Acting Director of the Women and Gender Studies Institute

This book approaches migration from Marxist feminist, anti-imperialist, and anti-colonial perspectives. The present conditions of transnational migration, best described as a kind of social expulsion, include migrant caravans and detained unaccompanied children in the United States, thousands of migrant deaths at sea, the razing of self-organized refugee camps in Greece, and the massive dispersal of populations within and between countries. Placing patriarchal capitalism, imperialism, racialization, and fundamentalisms at the center of the analysis, Marxism and Migration helps build a more coherent and historically-informed discussion of the conditions of migration, resettlement, and resistance. Drawing upon a range of academic disciplines and diverse geopolitical regions, the book rethinks migrations from the vantage point of class struggle and seeks to ignite a more robust discussion of critical consciousness, racialization, militarization, and solidarity.