Creative Writing Workshop for Racialized Students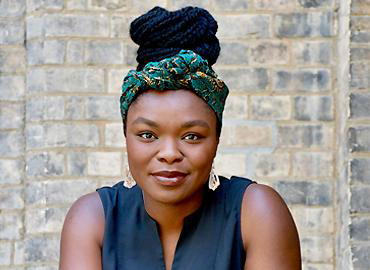 Having completed most of her degree online due to the COVID-19 pandemic, Calista Nyembwe felt she needed a way to connect with other students and to express herself.
"I'm constantly writing academic papers for school, and I needed an outlet to be creative again," says Nyembwe, a fourth-year student majoring in diaspora and transnational studies and minoring in African and Caribbean studies as a member of New College.
"I wanted to write about experiences that I can relate to," she says. "I wanted to write stories about the subjects I'm studying, but I also wanted to get into more personal writing because it can be a great way to get my thoughts and feelings out."
She found exactly what she was looking for with the Creative Writing Workshop for Racialized Students.
Sponsored by the African Studies program and co-sponsored by African Studies Course Union (ASCU), the workshop was created by Comfort Azubuko-Udah — an assistant professor with the Faculty of Arts & Science's Department of English, who is cross-appointed to New College's African Studies program.