First-year student arrives with a plan to improve Toronto's transit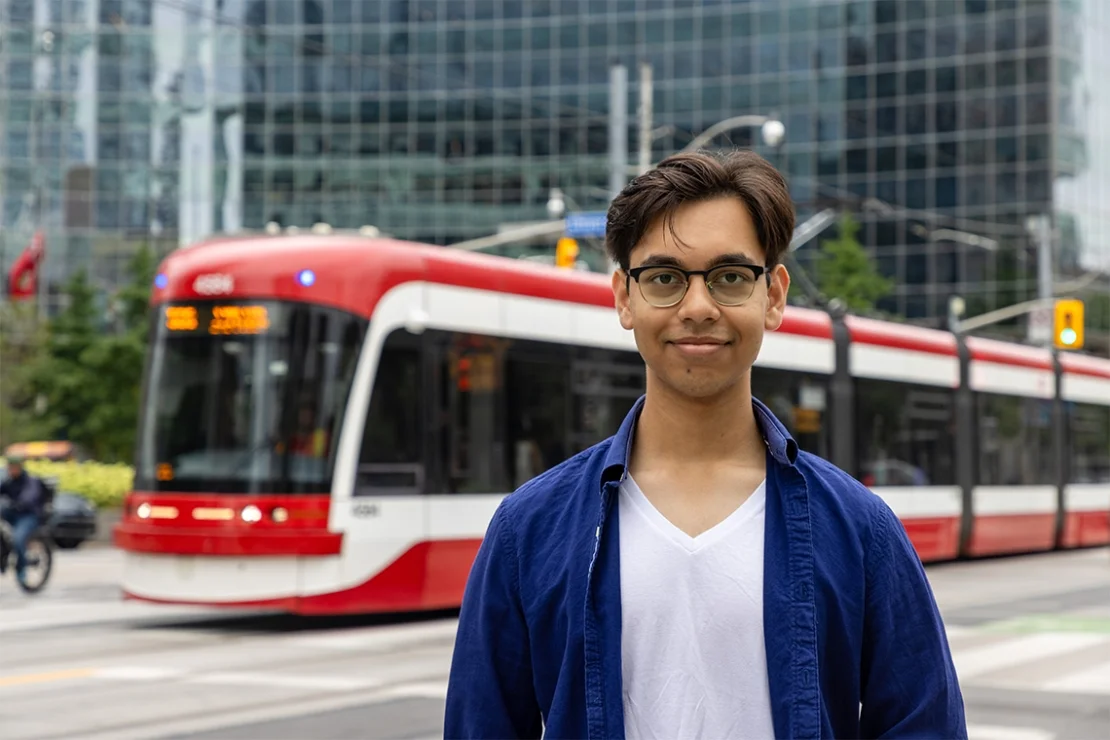 Zarif Ali is betting the University of Toronto – and its culture of innovation and entrepreneurship in particular – can help him get where he wants to go.
A recent graduate of the International Baccalaureate program at Scarborough's Sir Wilfrid Laurier Collegiate, Ali has been making media headlines in recent months for Transit+, his concept for an app that would incentivize public-transit riders through a rewards program while consolidating other features from existing apps, such as route and schedule information and digital fare payment.
"It was originally part of our Grade 9 geography culminating project," says Ali, 18, who will be starting first year in the Faculty of Arts & Science as a member of New College with an eye toward entering the computer science program in his second year. "Our teacher assigned us to create something that would improve the quality of life in Toronto."
He says had wanted to attend U of T ever since middle school and made up his mind when he discovered the university had a specialist program for designing computer interfaces.
"I was immediately interested, as that relates directly to how I want to thrive in my career. It was very clear to me from the beginning that U of T was going to be my top choice – and so I actually didn't end up applying anywhere else."
Inspired by a transit-focused episode of comedian Hasan Minhaj's talk show Patriot Act and his own burgeoning interest in computer science, Ali decided to focus on a digital solution to the issue of transit cuts and fare hikes due to transit agencies' lack of revenue.