In Memoriam: Dr. Wayne Roberts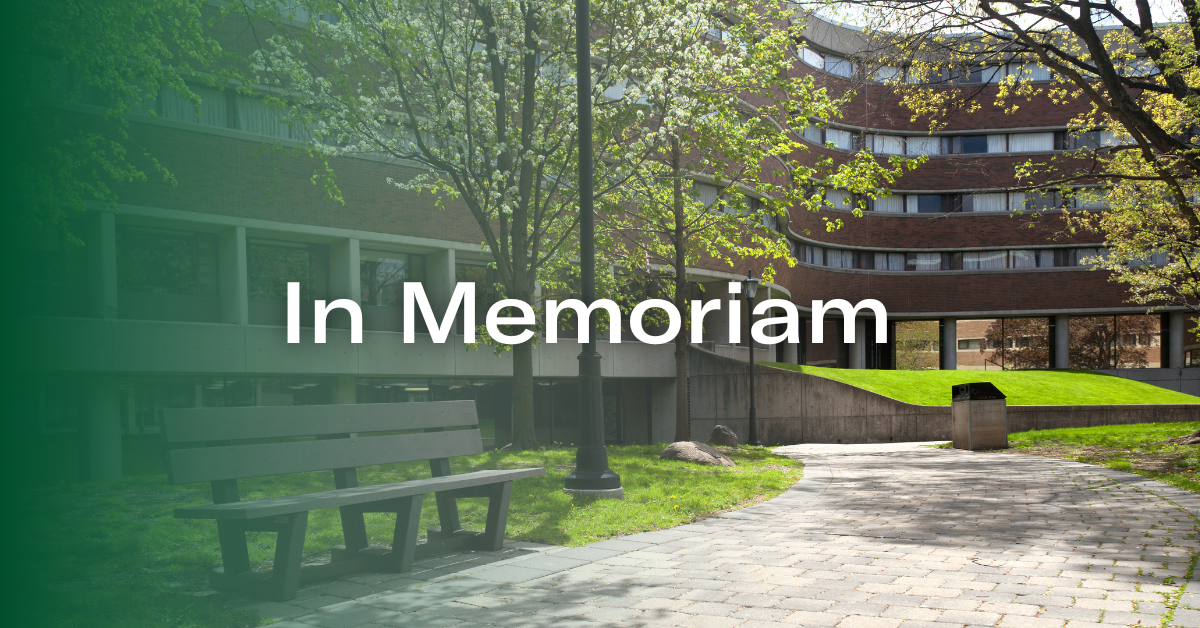 New College was saddened to hear of the death of Dr. Wayne Roberts, a prominent Canadian food policy activist and analyst, leading expert in urban food security, prolific author, and a longtime friend and contributor to the New College community. Wayne passed away on January 20, 2021.

Throughout his highly respected career, which included a decade from 2000 to 2010 as the manager of the City of Toronto Food Policy Council, Wayne was committed to building connections between food and equity, and furthering access to food for people living on low incomes, with physical disabilities or for people discriminated against on the basis of age, gender or race. He believed that food could be used as a lens to examine equity. Wayne served on the boards of several major food system non-profits across North America, worked as a leading member of the City of Toronto's Environmental Task Force, and was the author of a number of books on topics related to food issues, including Get A Life!, Real Food For A Change, and The No-Nonsense Guide to World Food.
In 2002 Wayne was appointed to teach a course on food security within New College's Equity Studies Program (now Critical Studies in Equity and Solidarity). This was the first course of its kind at a Canadian university. When Lori Stahlbrand joined him as co-instructor in 2004, Wayne continued to support food activities at the college and worked to create a network of food scholars, instructors, community workers and activists interested in equity and food issues, becoming a Visiting Scholar at New College in 2014. In 2011, Wayne received a University of Toronto Arbor Award in recognition of his work developing the Global Food Equity Stream.
"Through the food security course in Equity Studies Wayne introduced the food justice work that has grown into the Global Food Equity (GFE) Initiative at New College. Thanks to Wayne's continued support New College has become a hub where scholars, students and the community come together to address the urgent food issues of our times." (June Larkin, Director, Equity Studies, 1998-2018)
Wayne described himself as a "solutionary," and took great reward from helping students concerned about the world's future. During his time at the College, Wayne was asked how individual people could have an impact on food issues and he expressed his enthusiasm and ideas about "the power of one to make a difference."
"New College has nearly 5,000 students. That means we have 200 times 5,000 chances every day to do something positive for the environment, justice and health. Multiply that by 365 for the yearly impact. And double that when you get a friend to join you… This is the world of opportunity that food offers."
– Dr. Wayne Roberts
Wayne's legacy will be his passionate commitment to public education and advocacy, but also it will be the joy and humor that he brought to that work.
"Wayne embodied the spirit of New College by believing that public education and advocacy in the pursuit of equity and social justice extends from the personal experiences and commitment of every individual citizen to the highest levels of public policy. He practised what he believed and we owe it to his memory to continue that work with the same enthusiasm, cheerful optimism and determination." (David Clandfield, Principal of New College, 1996-2006)
New College would like to extend our heartfelt condolences to Wayne's family, including his wife Lori Stahlbrand, and children, Anika Roberts-Stahlbrand and Jaime Kirzner-Roberts.
In honour of Wayne, who was known for planting the seeds for future food justice academia and activism by focusing on mentoring youth, the Dr. Wayne Roberts Memorial Scholarship was developed to continue this legacy. Donations made to the scholarship support students pursuing food equity issues in the Critical Studies in Equity and Solidarity Program (formerly Equity Studies Program) at New College.