New College Acting Principal Professor Dickson Eyoh Receives Two U of T Awards of Excellence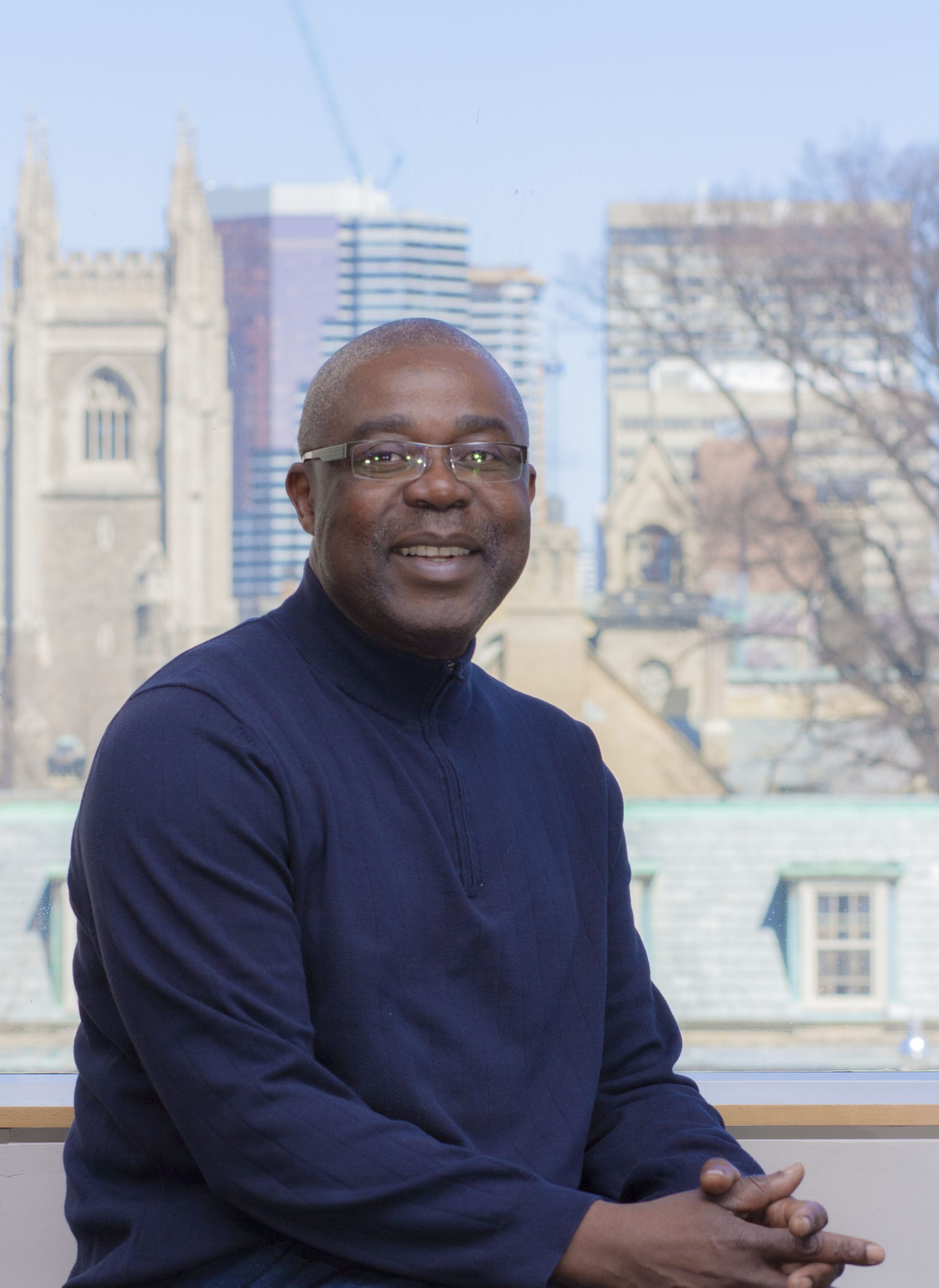 Congratulations to New College Acting Principal, Professor Dickson Eyoh, recipient of two U of T Awards of Excellence this year: the Vivek Goel Faculty Citizenship Award and the 2023 Northrop Frye Award (Team Category)
Every year, the University of Toronto recognizes excellence in its community with the prestigious Awards of Excellence program, awarded by the University of Toronto Alumni Association (UTAA). Dating back to 1921, the awards program recognizes the outstanding contributions of faculty, staff, librarians and students. Though the criteria differ for each award, recipients all share a commitment to enhancing the university experience of their peers and leaving a significant impact on the University through their efforts.
"It is gratifying and humbling to be a recipient of the Vivek Goel Faculty Citizenship Award. For me, it is a recognition of years of collaboration with colleagues in programs and initiatives across the University that have been focused on enriching the experience of, especially, undergraduate students. I am flattered that many of these colleagues considered me worthy of the prize to nominate me," Professor Eyoh shares.
Professor Eyoh was also a member of the Curriculum Steering Committee in the Department of Political Science working on 'The Undergraduate Curriculum Renewal Project,' which developed and implemented a major renovation of the undergraduate program in political science on the St. George campus. This project has been recognized with the Northrop Frye Award (Teams) for their exceptional contribution to the University.
"The Northrop Frye Award (Teams) is an honour to the Department of Political Science for its commitment to providing the best undergraduate education in the discipline amongst peer institutions. Working with a remarkable group of colleagues who devoted an enormous amount of time and energy towards this goal made it one of the most exciting initiatives I have been involved in during my career."
Both the Northrop Frye Award and the Vivek Goel Faculty Citizenship Award are prestigious acknowledgments of outstanding academic leadership and sustained contributions to the university community. It is rare for someone to receive both distinctions within the same year.
Please join us in congratulating Professor Eyoh.