New College alum Randy Urban on his life-defining chapter at U of T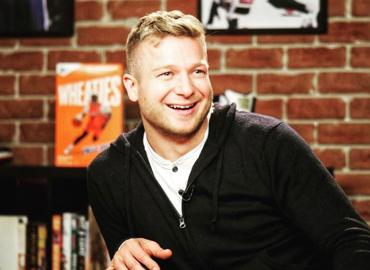 Toronto Raptors TV Host Randy Urban credits U of T for much of his success, even though his path to a career in television wasn't traditional and his work in front of the cameras doesn't quite relate to his degree.
"This school opened my eyes to a wide range of cultures, and I'm forever grateful for that," says Urban. "It gave me a deeper understanding of diverse groups of people, where they come from, and how they grow."
Growing up on a horse farm north of Toronto, Urban always loved science and animals. He initially wanted to become a doctor, and earned his bachelor of science, majoring in life sciences and zoology as a member of New College in 2007.