New College student is recipient of the King's Scholarship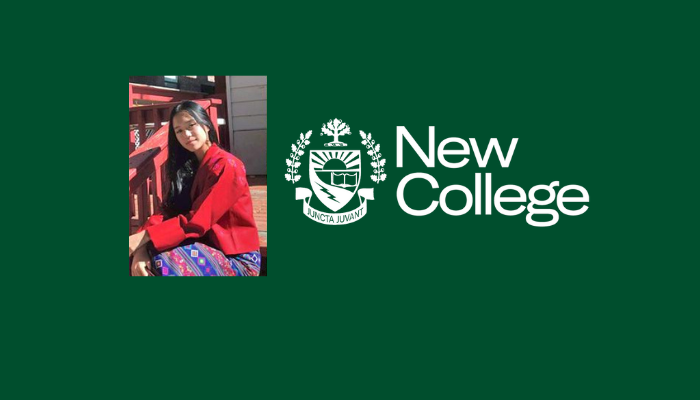 A gift from the Kingdom of Bhutan has established two new undergraduate scholarships in the Faculty of Arts & Science. The King's Scholarships of Bhutan at the University of Toronto have been awarded to two undergraduate students from Bhutan, one with a major in actuarial science and the other majoring in public policy.
"The University of Toronto is honoured to partner with the Royal Government of Bhutan in the creation of the King's Scholarships," said David Palmer, vice-president, advancement. "We are so pleased to have the King's Scholars at U of T this year. Like the Royal Government, we are committed to developing future leaders with strong global perspectives and experiences, who will contribute to the betterment of societies in Canada and internationally."
The gift announcement was made at a special ceremony at U of T. H.E. Doma Tshering, Ambassador of Bhutan to Canada, signed the agreement on behalf of the Royal Civil Service Commission and the National Pension and Provident Fund.
New College student Nangsen Tshering was one of the recipients of the King's Scholarships, studying public policy.
"I knew that if I was successful in receiving this award, I would be placed at one of the world's top universities," says Nangsen, . "When I found out it was the University of Toronto, I was thrilled and began doing research on the University. When I got here, it was even more beautiful and impressive than I could have imagined."
She is enrolled in the first-year international foundations program, learning about academic writing and research in the public policy field.
"I feel privileged to have received this award; to have my name associated with the King is a great honour," she says. As the eldest in her family, she is also gratified to be an example to her younger sisters. "I feel so honoured to be here. I'm making friends, enjoying the campus —especially the libraries — and everyone is just so friendly."