Professor Dickson Eyoh Named Interim Principal of New College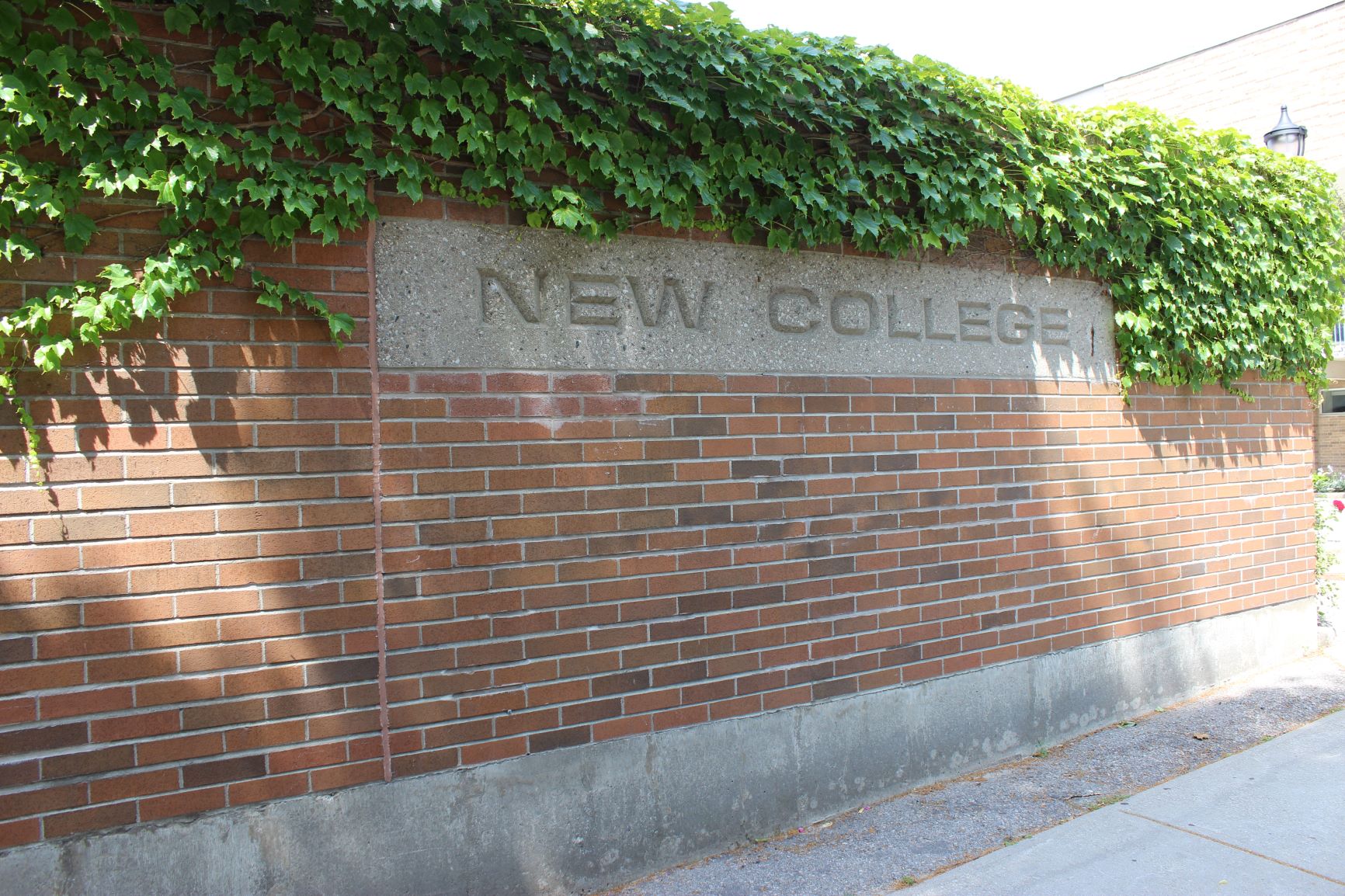 Acting Principal Professor Dickson Eyoh has been appointed Interim Principal of New College, effective July 1, 2023, until June 30, 2024.
"I am very excited to continue [in this role]. The overarching task for next year continues to be investing in strengthening the foundations for a resilient New College community. I particularly look forward to working with student leadership and others on this mission as well as recasting our academic profile," Professor Eyoh shares.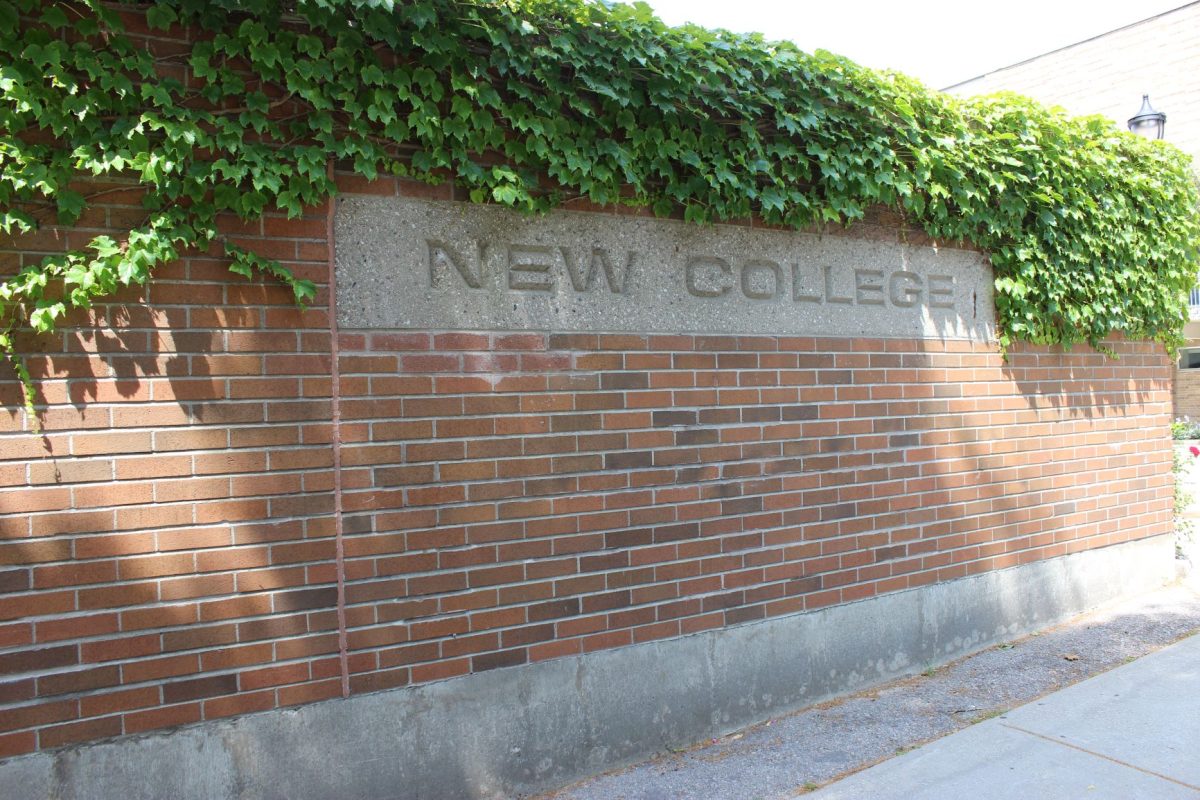 Exterior wall of New College
Professor Eyoh has served as Acting Principal of New College since July 1, 2022. He has been a member of the New College community for many years as an Associate Professor of Political Science and African Studies, working alongside former Principal, Professor Bonnie McElhinny before stepping into the role. "An easily noticeable and remarkable quality of Bonnie's is a deep commitment to social justice and building inclusive communities," Professor Eyoh reflects. "It doesn't take long to recognize that her leadership of New was guided by its defining ethos."
Working with Professor McElhinny over the last few years, former New College Vice-Principal Professor Tara Goldstein shares, "One of the things that stood out for me in my time working with Bonnie was her commitment to education on anti-racism and truth and reconciliation. During her time, she organized a series of workshops for New College faculty and staff on anti-racism with the Anti-Racism and Cultural Diversity Office at the University of Toronto (ARCDO). She also provided us with the opportunity to do Indigenous education work with Nancy Rowe, an educator and Traditional Practitioner of Aanishinaabek life ways, views, and customary practices."
We thank Professor McElhinny for her service as Principal of New College between 2017 – 2022. During her time as Principal, Professor McElhinny was committed to transforming institutional practices by deepening the College's commitment to anti-racist and anti-colonial practices; supporting New College faculty, staff and students through the COVID pandemic while building community and advocating mental health; renewing and expanding academic programs; refreshing and renewing strategies for alumni engagement, communication, and student services; and enacting environmentally sustainable practices. She also served on the Faculty of Arts and Science (FAS) Working Group on Equity, Diversity, and Inclusion; the FAS Committee on Indigeneity, Research and Learning; the Social Procurement Advisory Group; the Council of First Entry Deans, and as Principal of Principals.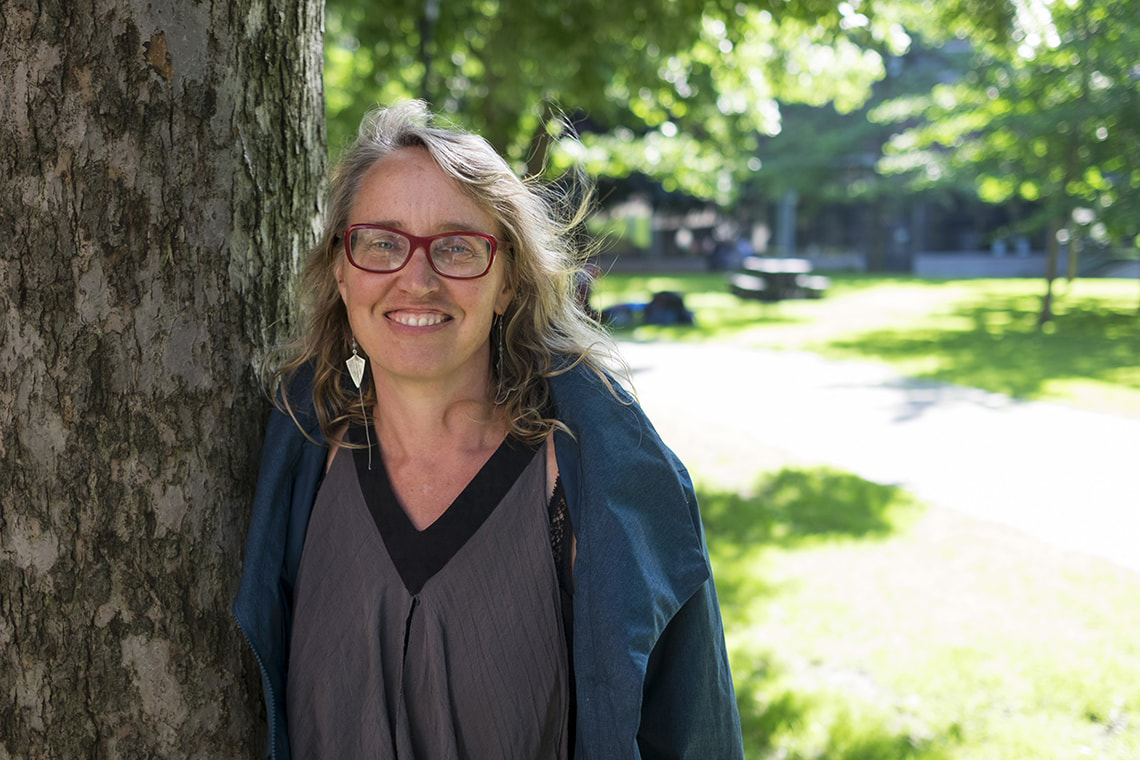 Bonnie McElhinny on New College grounds
The New College community, along with the rest of the Faculty of Arts & Science, wishes Professor McElhinny well in her future research and teaching endeavours, which include the UTSC-funded Water Pathways collaborative research cluster, and serving as a Faculty of Arts and Science Experiential Learning Fellow in 2023-24.
"She leaves us an enviable legacy of deep commitment to and advancing New College's core values. It's a legacy of steadfast dedication to transforming institutional practices at all levels to ensure that social justice, equity, diversity, and inclusion are guiding principles of the work we do and must continue to do. It's a legacy of placing students at the center of what we do by creating support systems that enable them to thrive intellectually and for their personal growth. It's a legacy of commitment to unsettling the boundaries between the academy and the wider community. It's a legacy of leadership as collective responsibility predicated on consultation and open deliberation in easy and demanding times. Big shoes to fill, I would say, but comfortable shoes to bequeath," Professor Eyoh concludes.