U of T Grad Celebrates 80th Birthday on His Convocation Day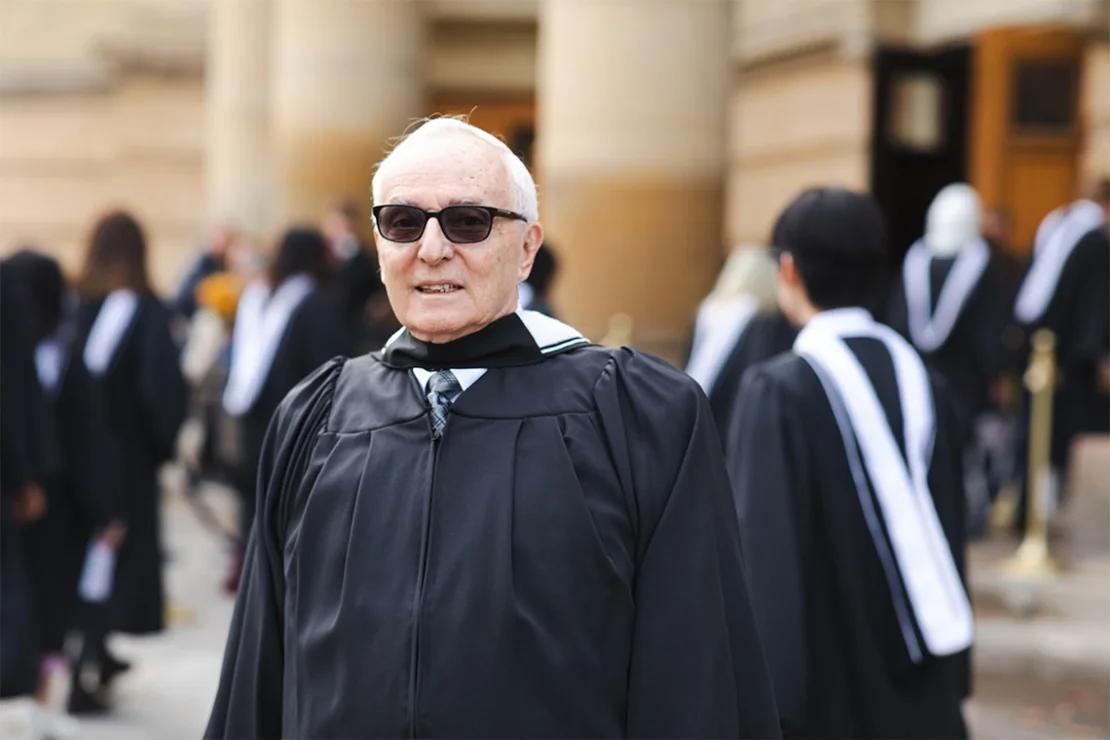 Jacques Leduc says it feels extra special to be celebrating two significant milestones on Nov. 6: his 80th birthday and his graduation from the University of Toronto.
Before going back to university, Leduc worked in central and west Africa as an accountant.
He says the experience inspired him to complete a bachelor's degree with a double major in African studies and near and Middle Eastern civilizations in the Faculty of Arts & Science.
"I learned things that I maybe should have known before," said Leduc who is a member of New College.
"When you're working in a career – particularly a career in, let's say law, accounting or engineering – you're sort of focused on that particular technical area. Whereas if you do a humanities course, it really broadens your way of thinking."
He credits the "high level discussions" he had in his classes, the books he was assigned to read and, of course, his professors for opening his eyes to things he might not have realized had he not gone back to university – including a more complete understanding of the deep and lasting harms caused by colonialism in Africa.
"You think about it a bit longer and you realize most of us in Canada are a colonial power," he says. "It really makes you rethink how people feel."
Read the full story on Jacques and his journey by Mariam Matti. This story was originally published on November 6, 2023 on U of T News. Featured image by Polina Teif.