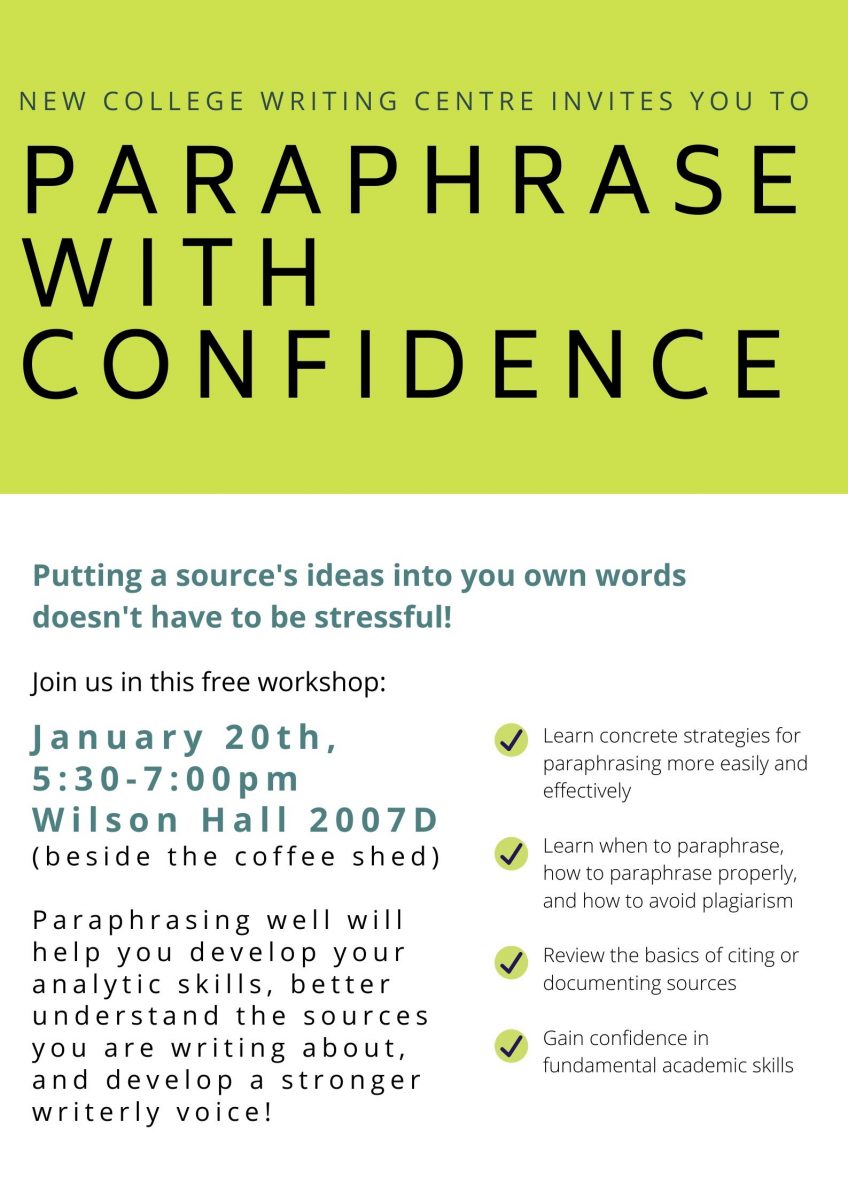 Check back later for new workshop details.
Learn concrete strategies for paraphrasing more easily and effectively.
Learn when to paraphrase, how to paraphrase properly, and how to avoid plagiarism.
Review the basics of citing or documenting sources.
Gain confidence in fundamental academic skills.
Paraphrasing well will help you develop your analytic skills, better understand the sources you are writing about, and develop a stronger writerly voice.
Wilson Hall 2007D (beside the Coffee Shed)
All are welcome; no registration necessary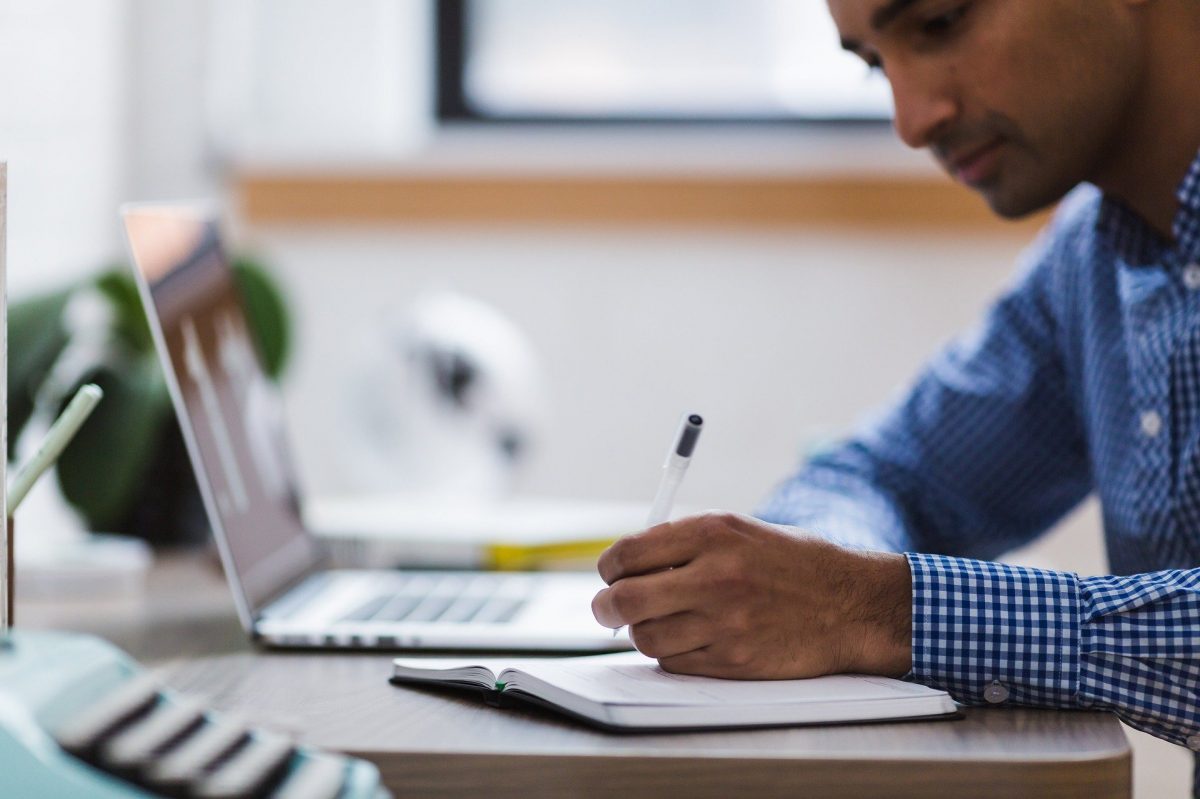 Are you unsure about when to quote directly and when to paraphrase?
Do you worry about not paraphrasing well?
Are you anxious that you might accidentally plagiarize?
Have you heard of MLA and APA but are not quite sure what they are?
Don't worry! Just come to see us in the Writing Centre! Every time we write about information from a source, we need to carefully paraphrase the idea and then document the source according to a specific documentation system. If any of this process is unclear or unfamiliar to you, you can attend this workshop or book a writing centre appointment. We are always happy to help!