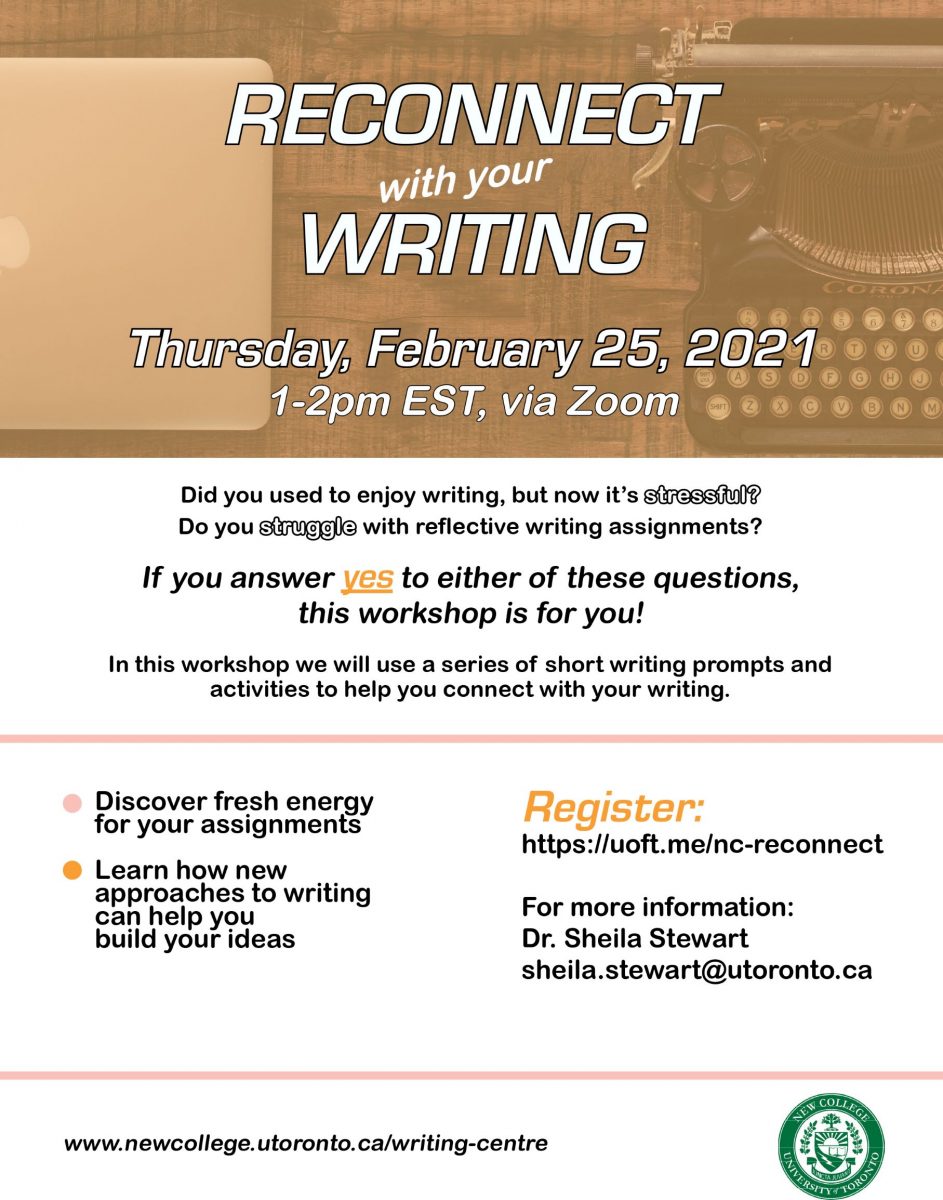 Did you once enjoy writing, but now it's hard to be enthusiastic when you're stressed doing one paper after another? Do you struggle with reflective writing assignments? Do you need some inspiration to kick-start your writing?
If you answer yes to any of these questions, this workshop is for you.
In this session, we will use short writing prompts and activities to help you reclaim your writing. This workshop will help you develop strategies to support your writing by thinking outside of the box.
Not offered in fall 2021. For any questions, email sheila.stewart@utoronto.ca
Please Register: