Welcome to New College!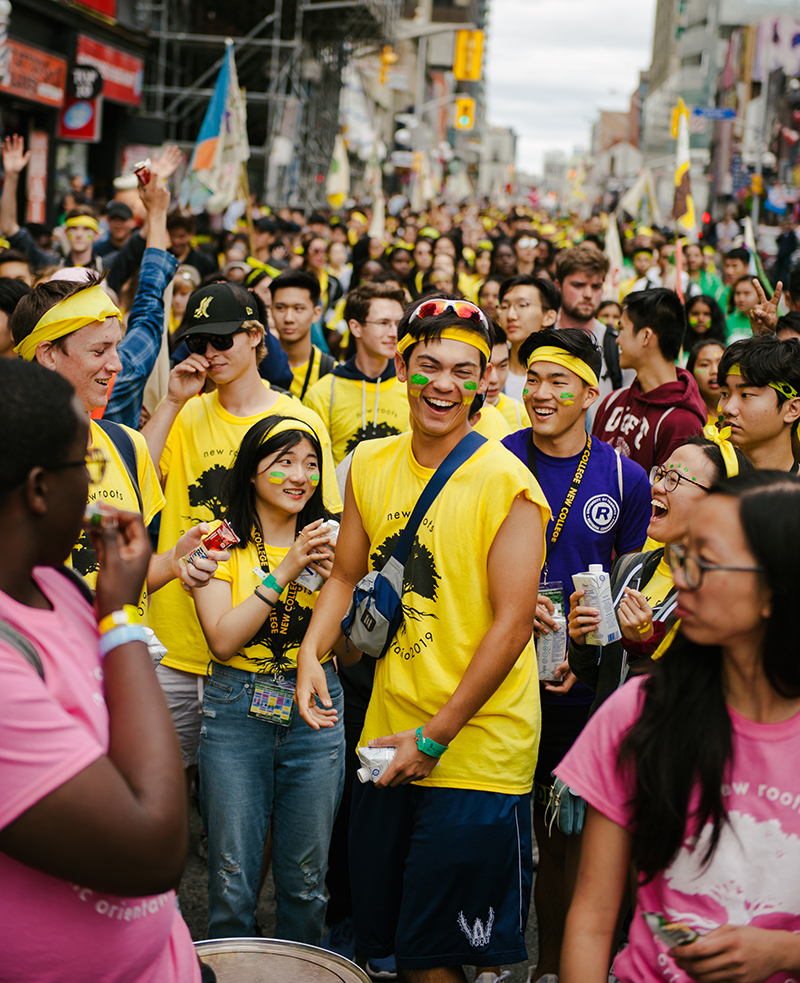 New College Orientation is a fantastic way to discover the diverse New College community and learn more about the plentiful resources you can find at the University of Toronto.
With thoughtful and dynamic programming, New College Orientation will provide you with the skills and tools you need to help you succeed in your university career and make the most of this brand-new experience. Together with new friends and knowledgeable leaders, New College welcomes you to our community and the First Year Experience!
New Roots
Transitioning to university can be both exciting and intimidating. New Roots: New College Orientation helps make your transition a little easier and a lot more fun. Our program is designed to help you make the best possible start to university life by offering you events and opportunities to develop academic skills, build social networks, and find academic connections in your new community. It is an excellent way to discover what student life will look and feel like as an incoming student.
Learn more about New Roots here
New Journeys
New Journeys: International Welcome is a program specifically designed to meet incoming International Foundations Program and New College international students' unique needs and concerns. By attending New Journeys, students will have the opportunity to get a head start as they enter this exciting new chapter of their lives at New College and the University of Toronto.
Learn more about New Journeys here
IGNITE Academic Orientation
A little bit nervous about what it's like being a student at U of T? IGNITE Academic Orientation is the program for you!  Join us on Saturday September 9th for IGNITE, a  FREE program that is focused on academic preparation and transition.
Learn more about IGNITE Orientation here
Black Student Orientation
Want to celebrate Black culture, embrace the community at the University of Toronto, and prepare yourself for the UofT experience? Black Student Orientation, organized by Black Students for Black students, is an opportunity to make a smooth transition into university life, make new friends, and start the year on a positive note!
Learn more about Black Student Orientation here.
Need more information about New College's Orientation programs? Please contact us at new.studentlife@utoronto.ca