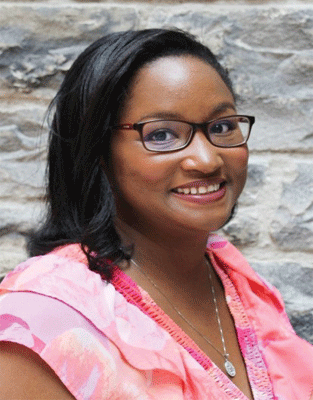 Marci Prescott-Brown
Acting Director, Writing Centre
Academic Programs, Writing Centre
Contact
Room Number: 20 Willcocks St - Wilson Hall, Room 2019
Unit: Writing Centre
Marci Prescott-Brown
Acting Director, Writing Centre
Academic Programs, Writing Centre
Biography
Marci Prescott-Brown (she/her/elle) is Acting Director of the New College Writing Centre and Assistant Professor, Teaching Stream in Writing Studies. She has practiced decolonialist and antiracist writing pedagogies since she began tutoring students from low income and minority backgrounds as a teenager.
For over seventeen years, she has taught writing in various postsecondary and other academic contexts. She completed her dissertation using the principles of antiracist writing, receiving her PhD in English from the University of Toronto in 2019. She also completed a TESL Diploma in 2020 and earned the OCELT professional designation. Currently, she is the Vice President of the Canadian Writing Centres Association/Association Canadienne des Centres de Rédaction (CWCA/ACCR). Her pedagogical and research focus is on how varieties of speech, language, and technology can be used as part of decolonialist and antiracist writing instruction to empower writers.
Marci facilitates the writing group for the Caribbean, African, Equity and Solidarity Studies (CAESS) programs. When relaxing, Marci enjoys baking pies, playing games, making crafts, and travelling with her family.