Faculty List and Contact Info
Frances Garrett
Program Director
Associate Professor, Tibetan and Buddhist Studies
Department for the Study of Religion

Email: frances.garrett@utoronto.ca
Website: https://francesgarrett.info/

Frances Garrett is Associate Professor of Buddhist Studies and Tibetan Studies in the Department for the Study of Religion at the University of Toronto, where she has taught since 2003. From 2016-2021, she was Inaugural Director of the Robert H.N. Ho Family Foundation Centre for Buddhist Studies at the University of Toronto. Before that, she was the Associate Chair of the Department for the Study of Religion (2010-2017). In her research she has collaborated with students, scholars, and community experts to explore the intersections between Buddhist traditions and medical history and theory, working primarily in Tibet and with Tibetan textual sources. She has also worked with Tibetan scholars and students to study the Tibetan King Gesar epic, and most recently has been working with communities in Sikkim around Mt Khangchendzonga. In partnership with students, she has also published on experiential learning, language teaching, outdoor education, and methods for student flourishing.
Jennifer Bright
Sessional Lecturer, BPMH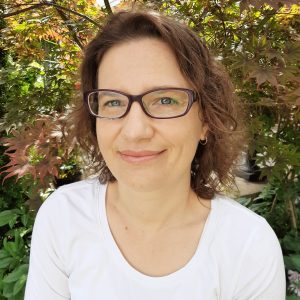 Email: jennifer.bright@mail.utoronto.ca
Jenny Bright is a registered psychotherapist (qualifying) with the College of Registered Psychotherapists of Ontario (CRPO) and an Associate Member of the Canadian Association of Spiritual Care (CASC/ACSS). She has a PhD in the Study of Religion (Tibetan Buddhism and medicine) with a Collaborative Specialization in Women's Health through the Dalla Lana School of Public Health from the University of Toronto. Dr. Bright works as a spiritual care clinician in the Intensive Care Unit at Mount Sinai Hospital in Toronto, and teaches courses on Buddhism and psychotherapy at Emmanuel College in the Master of Pastoral Studies program and in the Buddhism, Psychology, and Mental Health minor at the University of Toronto. Dr. Bright's research interests include spiritually-integrated psychotherapy, spiritual health and moral distress, and Buddhist spiritual care. Jenny's spiritual community is the Toronto Buddhist Church where she serves as a member of the executive board of directors. In her spare time, Jenny likes to take long hikes and play outside with her family.
Michel Ferrari
Professor, Department of Applied Psychology and Human Development, OISE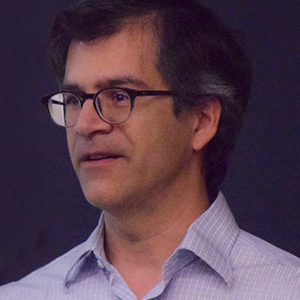 Email: michel.ferrari@utoronto.ca
Phone: 416-978-1070
Courses Taught: NEW334
Michel Ferrari is interested in personal identity and how it develops in typical and atypical populations. This interest extends, in particular, to questions of personal wisdom, as an ideal aspiration of personal development. Dr. Ferrari is head of the Wisdom and Identity Lab, which explores personal wisdom in people of different ages (from children to the elderly) in different countries around the world. He led an international study of personal wisdom in Canada, the USA, Serbia, Ukraine, Iran, India, and China. His most recent project explores the relationship between wisdom and successful immigration to Canada among Iranian immigrants and Syrian Refugees. In applied practice, Dr. Ferrari and his students are currently studying the experience of personal identity in clinical populations, specifically, individuals diagnosed with Asperger's Syndrome or High Functioning Autism. With Aftab Khan, Andrew Goodwin and Harrison McNaughtan he has studied of how young adults with Asperger's Syndrome understand their own wisdom and identity.
Rose Mina Munjee
Sessional Lecturer, BPMH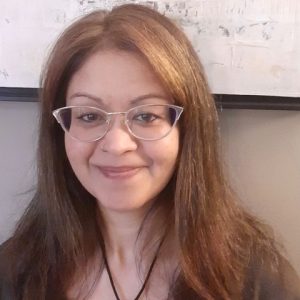 RP, MPS, BMATH, MBA, AMM-Mind
Email: rose.munjee@utoronto.ca
Blog site: roseminamunjee.com
Courses Taught: BPM330 – Mindfulness-Informed Interventions for Mental Health

Rose Mina Munjee is a Registered Psychotherapist in private practice, experienced and certified mindfulness teacher, mentor, corporate trainer, craniosacral therapist, and therapeutic, trauma-informed yoga teacher. She teaches at the Center for Mindful Self Compassion (COP – BIPOC, LOMSC, LOTT), Centre for Mindfulness Studies, University of Toronto, several organizations, and is a managing director at Mindful Wellness. Rose Mina facilitates evidence-based mindfulness programs including MBSR, MBCT, and MSC. She is also a teacher trainer, curriculum developer, and mentor. She has a private practice and does clinical work in trauma-informed care, mindfulness, and psychotherapy. Rose Mina integrates relational, internal family systems, CBT, trauma-informed, social justice, and mindfulness in her work. Rose Mina has written for several peer reviewed journals and is writing a book based on qualitative research on mindfulness, compassion, race-based trauma, and social justice. She has a Master's in Spiritual Care and Buddhist Studies with Psychotherapy from the University of Toronto (TST), and is a PhD Candidate in Education at Reading University in the UK.
Anderson Todd
Assistant Professor, Teaching Stream, BPMH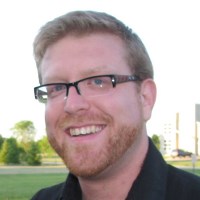 Email: anderson.todd@utoronto.ca
Anderson Todd teaches in the Cognitive Science program and Interdisciplinary Courses on Jungian Theory program at the University of Toronto, as well as for the BPMH program. He also consults in private practice as a psychotherapist to individuals, and as an enrichment education specialist to private schools. His research interests include altered states, insight enhancement, intelligence amplification, attentional neurofeedback, neo-Jungian lucid dreaming, practical psychotechnology, and the mechanics of psychotherapeutic efficacy.
Melanie Viglas
Sessional Lecturer, BPMH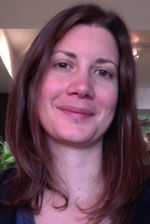 Email: melanie.viglas@utoronto.ca
Courses Taught: NEW338
Melanie Viglas received her PhD from the department of Applied Psychology and Human Development at the Ontario Institute for Studies in Education, University of Toronto (OISE). Her research interests include exploring the benefits of mindfulness in education as well as self-regulation and prosocial behaviour in early childhood. She is a registered Early Childhood Educator and a certified teacher with the Ontario College of Teachers. After teaching kindergarten for 5 years, she returned to OISE to pursue her doctoral studies in the PhD Early Learning Cohort program. Her research study involved implementing an age-appropriate mindfulness-based program in four kindergarten classrooms to explore its impact on young children's self-regulation and prosocial behaviour.
Eleanor Weisbaum
Assistant Professor, Teaching Stream, BPMH
Instructor, Applied Mindfulness and Meditation Certificate Program, UofT
Mindfulness Project Team Member, The Hospital for Sick Children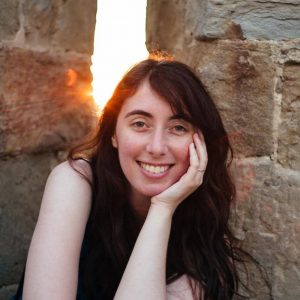 Email: elli.weisbaum@utoronto.ca
Courses taught:
BPM214H1 "Socially Engaged Buddhism"
BPM336H1 "Special Topics: Buddhist Perspectives on Current Social Issues"
BPM438H1 "Mindfulness Meditation: Science & Research"
BPM433H1"Special Topics: Advanced exploration of Buddhist Psychology & Dharma"
Elli has worked internationally facilitating mindfulness workshops and retreats within the sectors of education, healthcare and business. She completed her PhD through the Institute of Medical Science in the Faculty of Medicine at UofT, with a focus on applying mindfulness to physician wellbeing. Since 2015, she has been a member of the Mindfulness Project Team at The Hospital for Sick Children. She has collaborated with UofT's Faculty of Law, Dalla Lana School of Public Health, Faculty of Engineering, Rotman School of Management, Physical Therapy Department, the Ontario Hospital Association and Massachusetts Institute of Technology (MIT) to integrate mindfulness into ongoing programming for faculty, staff and students. She attended her first retreat with Zen Master and Nobel Peace Prize nominee Thich Nhat Hanh at the age of ten and has continued training with his international Plum Village community. Elli's novel background in both academic research and traditional mindfulness practice provides a distinct approach to her ongoing work teaching and researching in the field. See more at www.elliweisbaum.com
Paul Whissell
Sessional Lecturer, BPMH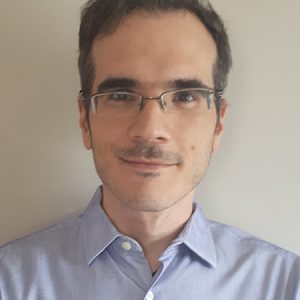 Email: paul.whissell@utoronto.ca
Courses Taught: NEW335, NEW432
Paul Whissell is an interdisciplinary academic whose teaching program focuses on science, science communication, and the intersection of science with society. He first began teaching in 2015, shortly after attaining his Ph.D. in Neuroscience. He quickly found a love for the role and the community, both students and faculty. He has since taught over 40 courses in multiple academic units at several universities, including the University of Toronto and Ryerson University. As an instructor, Dr. Whissell has taught cutting-edge content, writing skills, debating strategies, presentation methods, and laboratory techniques to aspiring students from 1st to 4th year. Dr Whissell was the 2019-2020 Kathleen O'Connell Teaching Excellence Award winner.
Retired:

Tony Toneatto
Tony Toneatto was the founding director of the Buddhism, Psychology and Mental Health undergraduate program at the University of Toronto. He was also cross-appointed to the Applied Psychology and Human Development Program at the Ontario Institute for Studies in Education. He was also founding faculty of the Buddhist Meditation and Mental Health Counselling diploma program at Emmanuel College at the University of Toronto. Toneatto was the president of Nalanda College of Buddhist Studies. He was editor-in-chief of the Journal of Buddhism and Psychology. Toneatto has published in the areas of substance and behavioral addictions, especially pathological gambling, and mindfulness meditation. He is also a registered clinical psychologist.
Ellen Katz
Ellen Katz joined the Factor-Inwentash Faculty of Social Work in 2014 as a Lecturer and Director of Continuing Education. In 2020 she was promoted to Associate Professor, Teaching Stream. Prior to 2014, Ellen held roles as a Faculty-Field Liaison in the Practicum Office, and an Educational Coordinator, an Adjunct Lecturer and an Assistant Professor, Status-Only in the community. She currently holds a joint appointment as an Adjunct Lecturer at the Hincks-Dellcrest Centre. Her research and clinical interests focus on mindfulness and contemplative practices as informed by Buddhist thought, family therapy, simulation, and the development of competence in both students and clinicians. The latter interest has led to her work with Professor Marion Bogo in developing novel approaches to assessment of student and practitioner competence. Ellen was a Senior Investigator with the Mind and Life Summer Research Institute, the Dalai Lama's initiative to bring science and contemplative practice together in developing interventions to ease human suffering and increase knowledge of how mindfulness can be used in that process. She was awarded the Larry Enkin Innovation in Teaching and Simulation Award from the Faculty in 2019.