New College Librarian Works on a Resource of Indian Residential School Survivors Stories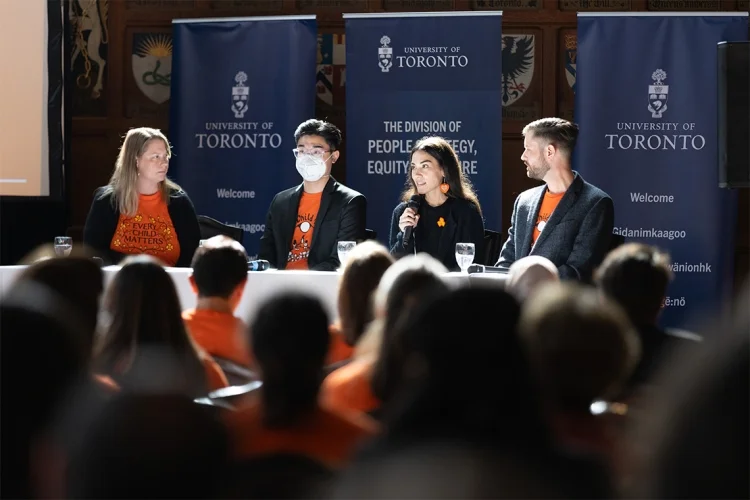 From left: Angela Henshilwood, Desmond Wong, Mikayla Redden and Grant Hurley (photo by Polina Teif)
Inspired by a need for accessible educational resources for K-8 educators, Mikayla Redden of New College and her team of fellow library staff at the University of Toronto created the Indian Residential School Survivors' Storybase, an online tool that aims to help educate Canadians about the legacy of residential schools through storytelling from the survivors' accounts.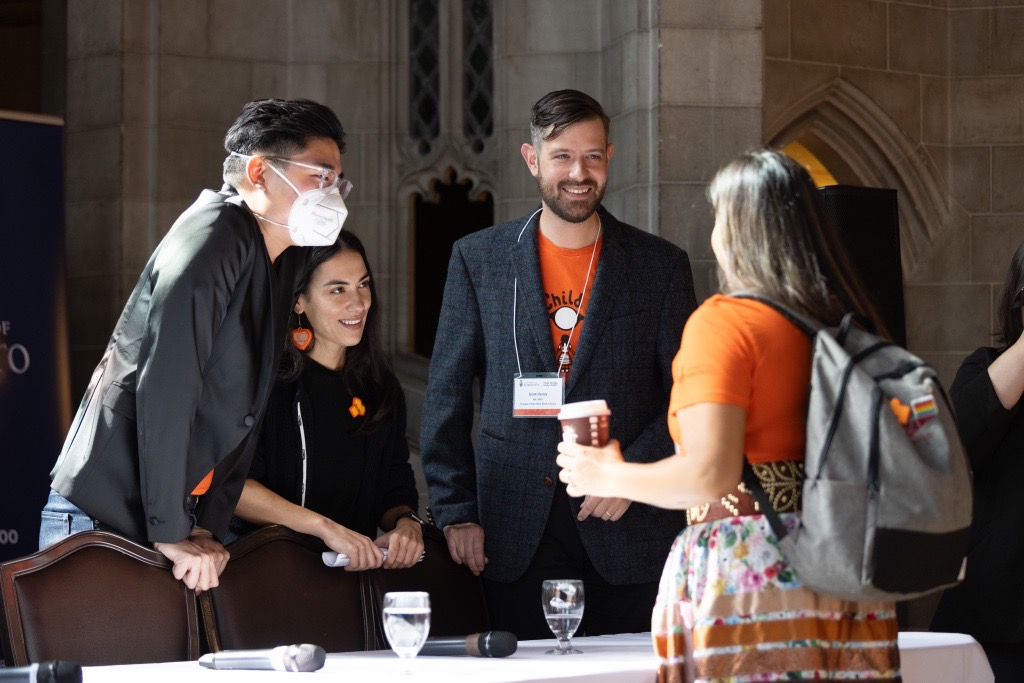 There are 500 Stories to date, and more are being added as the team works on organizing, accessing, and indexing survivors' stories. The hope is that students, educators, and community members will be able to more easily find these Stories to read, listen, reflect and gain a deeper understanding of the impacts of residential schools.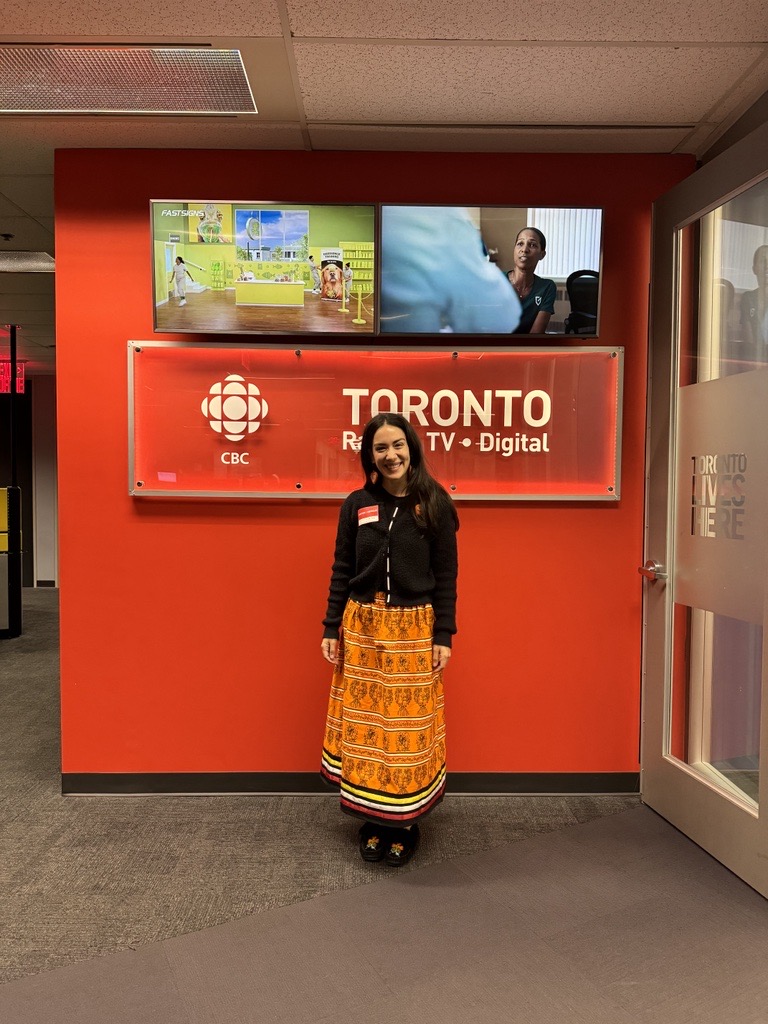 "Canadians need to pay attention to the truth […] to learn and […] to unlearn, and they need to take action because it is the responsibility of every Canadian to respond to the calls to action of the Truth and Reconciliation Commission and to do better in the future."

– Mikayla Redden, CTV National Live Interview
Mikayla Redden, one of the librarians working on the Indian Residential School Survivors' Storybase, stands in front of the CBC Toronto studio sign. (photo by Mikayla Redden)
The Storybase In the Media
Listen to the full interview on CBC Metro Morning.
View the full video interview on CTV National.