Community Feel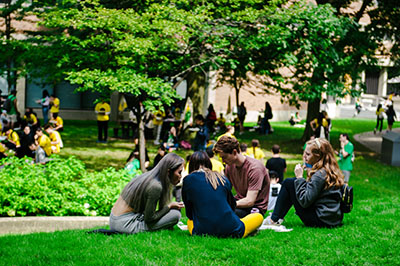 We understand how daunting a big university can feel—but it doesn't have to be. New College prides itself on our focus on community, ensuring every student feels welcome and included. There's plenty of resources to help you connect with other students, professors, and alumni, so you always have a place to call home.
The St. George campus at the University of Toronto takes up an entire city block and is located right at the heart of the city. At New College, you get all the benefits of living in a big city, while still having a close-knit community right at your doorstep.
Residence Living
In our three residences, we provide students with more than just a place to live: it's a place make lifelong friends, get support, and explore academically and through extra-curricular activities.
Learn more about residence life here
Commuter Life
Not planning on living on residence? No problem! Our Commuter Houses are here to help you meet others and get involved. Led by senior year students, all programs are commuter-friendly and help you feel connected to the campus. Learn more about the houses and how to win the annual Commuter Cup!
Learn more about commuter life here
City Appeal
---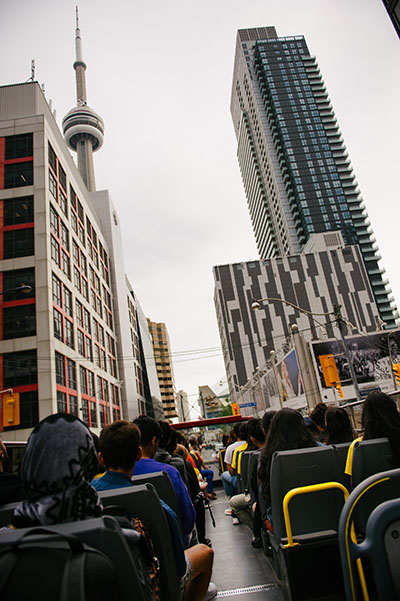 Toronto has everything a big city should offer. Sports, the arts, fashion, research, and everything in between—Toronto has a hub for it, and a way to get you there. New College is situated close Spadina Avenue, with College Street to the south and Bloor Street to the north, meaning you're always steps (or a quick transit ride) away from communities like Chinatown or places like the Art Gallery of Ontario.
Life in TO
---
In the videos below, U of T students share what they love about living in this vibrant city!