New College Buildings
From its striking architecture to its close-knit community, New College is unique in many ways. All three of New College's buildings are multi-use purpose, providing space for academic and administrative offices, classrooms, student lounges, the college library, and 800 residence beds and a large dining area and kitchen.
Wetmore Hall
Located at 300 Huron St., Wetmore Hall was New College's first permanent building. The upper floors are all residences, with the main floors containing the Registrar's Office, a student lounge, IT services, and classrooms.
Wilson Hall
At 40 Willcocks St. is Wilson Hall. Much like Wetmore, the upper floors are composed of student residences, and you can find some of New College's great resources here, like the D.G. Ivey Library, the Writing Centre, and the Audrey Taylor Dining Hall. The Wilson Hall Front Desk is also the place to go for anything from maintenance requests to first aid supplies.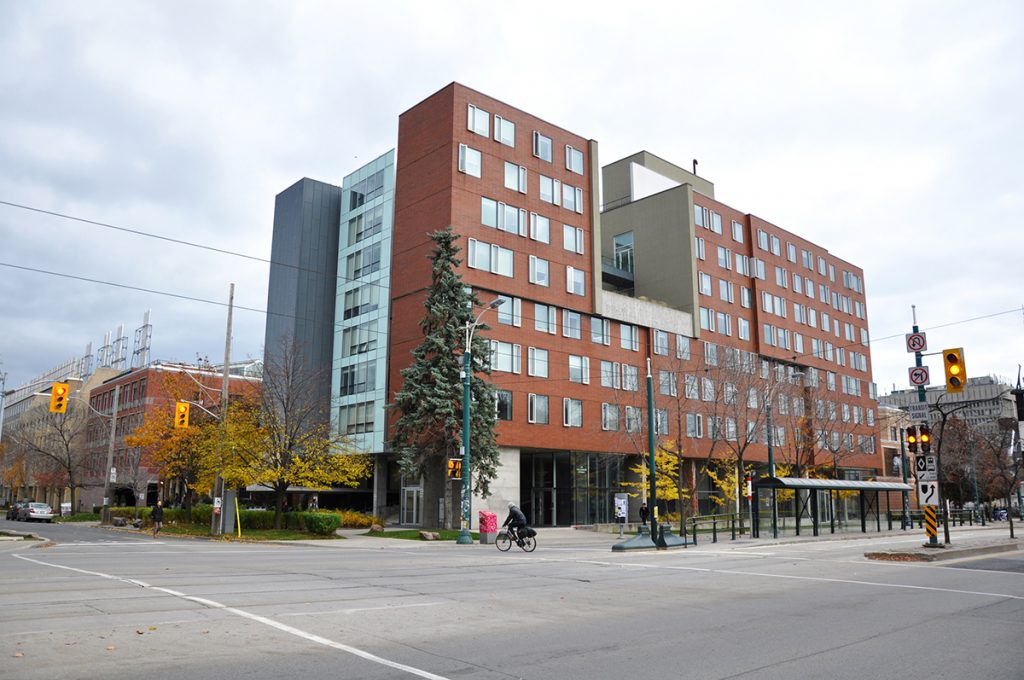 45 Willcocks
45 Willcocks, also called New College III, is located at—you guessed it—45 Willcocks St., directly across from Wilson Hall. Here you'll find the New College Student Council, the William Doo Auditorium, student lounges, and upper floor residences.
The site of several ongoing revitalization projects, the vision for 45 Willcocks is to provide a fulfilling experience for both resident and commuter students and to ensure that all New College students have the resources necessary for student success. Once completed, the renovated spaces will include the upgraded auditorium, a new Second Cup, revamped New College Student Union Offices, a dance/yoga studio complete with sound system, a new multi-purpose room and on-site facilities for commuter students including microwaves and eating areas. There will also be an additional music practice room and vastly improved sound-proofing.
Take a look at some of our campus buildings and facilities on this quick campus overview: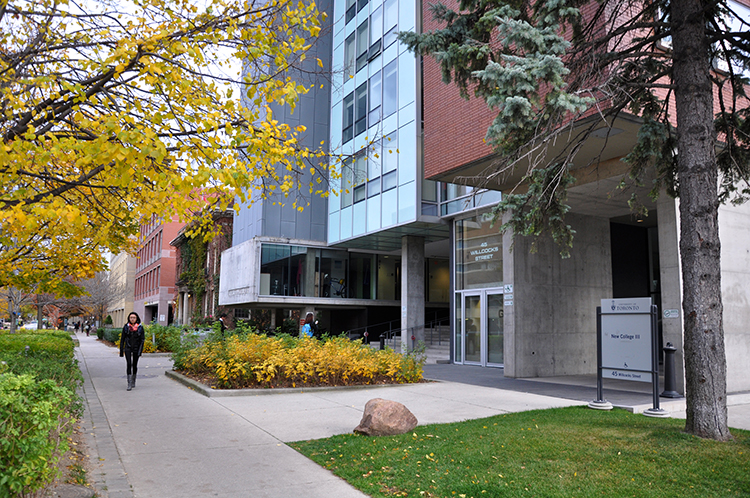 St. George Campus
Throughout your time at the University of Toronto, you'll be taken all over St. George campus for classes, extracurriculars, and more! Be sure to have a look at the full campus map to help you get around and find whatever it is you're looking for.