FALL 2022 CONVOCATION
New College looks forward to celebrating the Class of 2022. At this time, we plan to welcome our graduating students in-person to Fall Convocation on Monday, November 7 at 10am in Convocation Hall (subject to any changes in public health guidance).
Details will be posted on this page as they are confirmed. Click here for the detailed Fall 2022 ceremony schedule. Information will be sent to potential graduates after September 30, 2022.
Message of Congratulations for Fall 2022 Graduates
Read a special message of congratulations from New College Acting Principal Dickson Eyoh
CONGRATULATIONS CLASS OF 2020 AND 2021!
We look forward to celebrating the classes of 2020 and 2021 and to welcoming them back to campus. U of T's individual academic divisions are planning for the in-person celebrations later this year and information will be provided as details are confirmed.
New College's ceremony will be held on Wednesday, Dec 14 (morning).
This form provides information pertaining to the ceremony planned for your division. You must complete the form to be added to future communications regarding the celebrations.
Questions? Please contact grad.celebration@utoronto.ca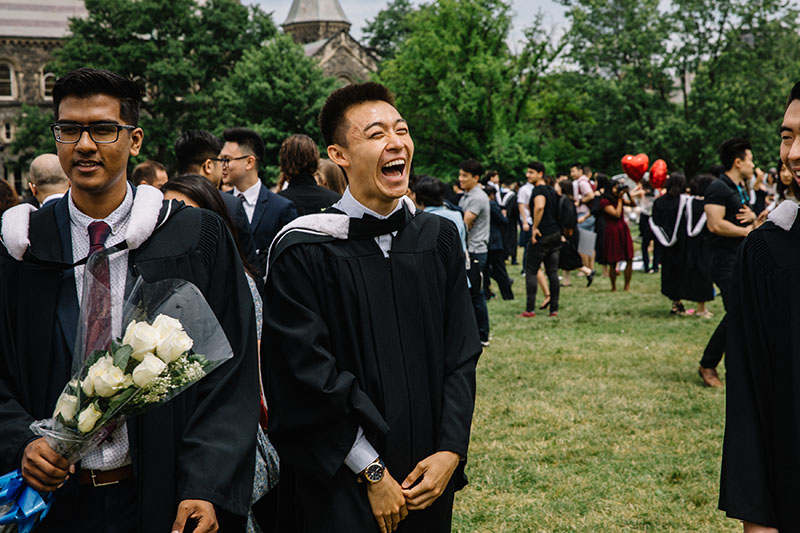 Past Convocations