Overview
The 5 courses offered by the NewONE program are run simultaneously by 5 different instructors and focus on radically different, yet profoundly connected topics. A way to make such connections tangible is through our "learning labs," a series of plenary sessions taking place during the last hour of our classes. These labs feature activities ranging from workshops in collaboration with a range of offices to help students navigate academic and administrative intricacies, to events and activities with guest speakers to equip them with the tools necessary to make connections across disciplines, while cultivating their curiosity, and exploring sociocultural contexts beyond the institutional boundaries of the university. During these activities students are provided plenty of opportunities to socialize with their peers. In addition to exposing students to a variety of realities and cross-disciplinary dialogues, the NewONE takes issues of mental health and social isolation very seriously. thus, our activities are designed to ease students' anxieties about entering university, and to foster dialogues and intellectual exchanges among them.
Below are some of the activities we offered throughout the years:
Mental health events and workshops with Chad Jankowski (5 Ways of Wellbeing workshop) and a visit from Sunshine Therapy Dogs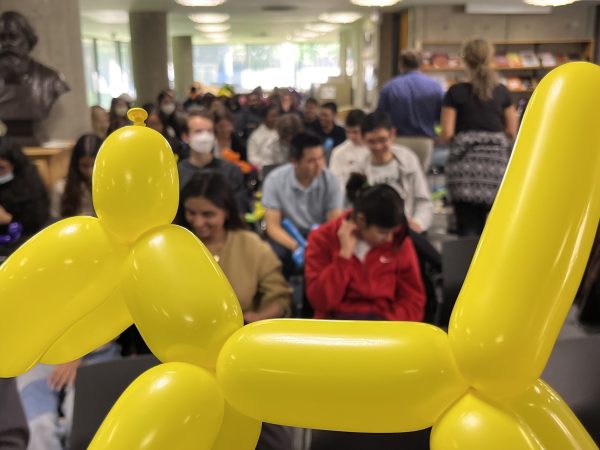 Workshop on Creative Writing and alternative note taking (with Marci Prescott-Brown)
Community Career Fair (Fall -Winter) in collaboration with Chris Ramsaroop from the Community Engaged Program (CEL)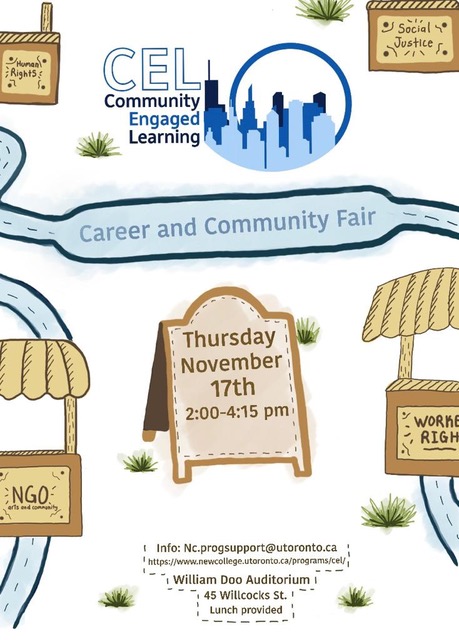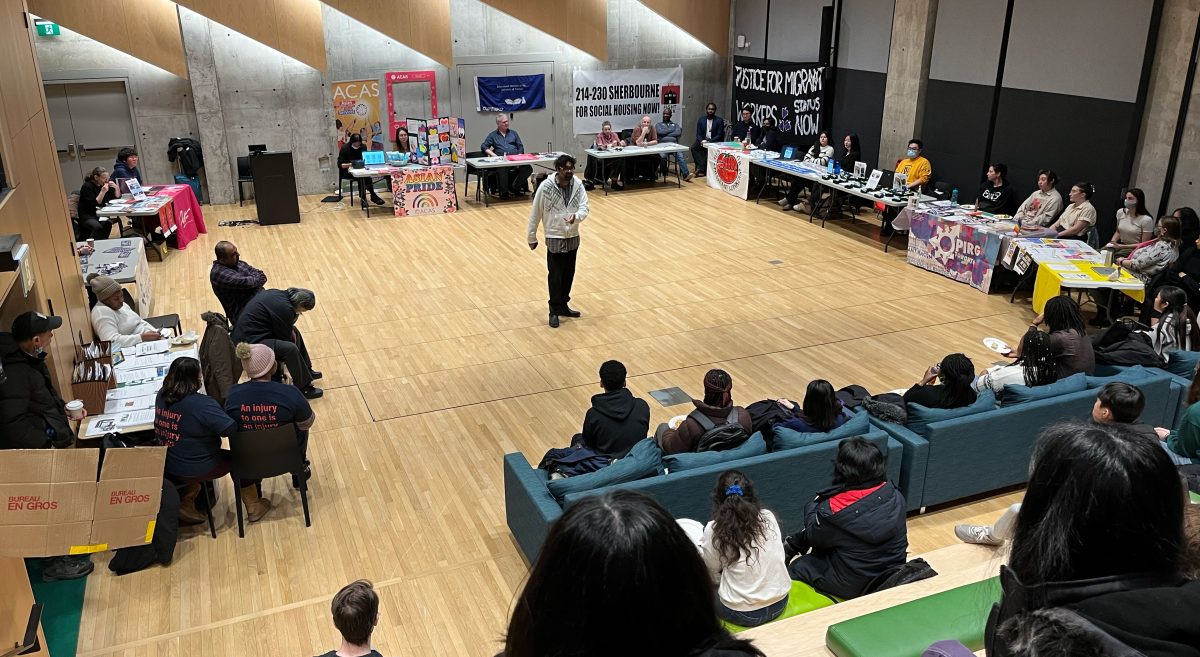 Learning labs activities: 1. Classroom -wide Cadavre Esquis on first day of class, created to help students introduce to each other (Fall); 2. Senior students panel and brainstorming session, featuring NewONE students from previous years: students asked questions to their senior peers. Simultaneously, they were encouraged to write their aspirations and goals for the year and put them into a wish box. We opened the box on the last day of class and asked students to identify their wish while reflecting on their experience (Winter). 3. Day of Research Exchange. 3 weeks before Knowledge Fair, students created mini-stations with objects representing their projects. Each group was then asked to visit students in other classes, leave notes, find similarities, and share information about each other's project.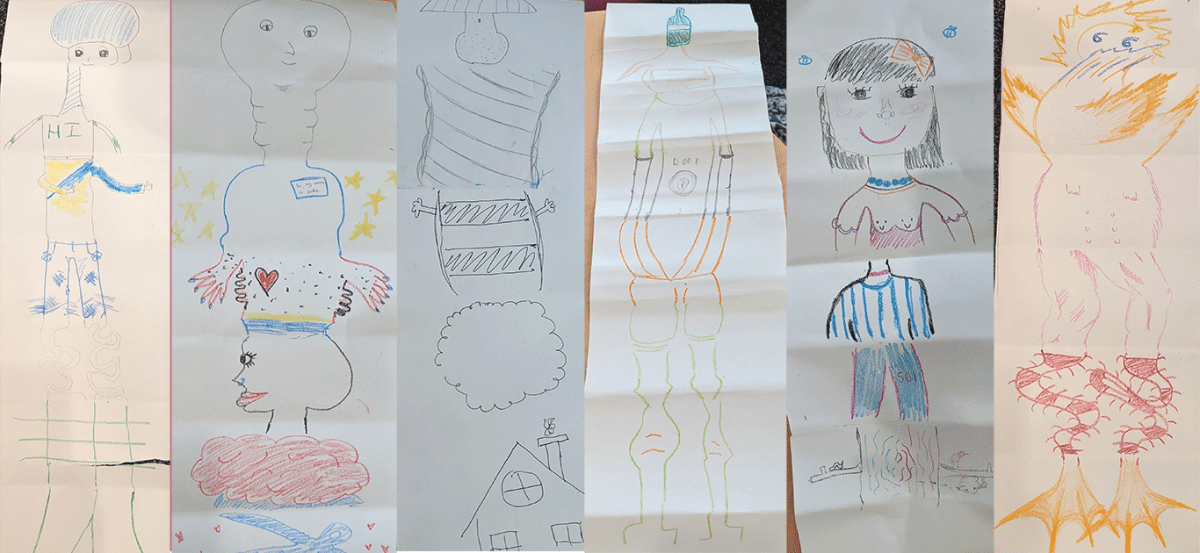 Knowledge Fair (a final showcase of students projects). The fair featured 29 group projects featuring: Scientific posters, infographics, multimedia presentations, video projections, podcasts, websites and other creative projects.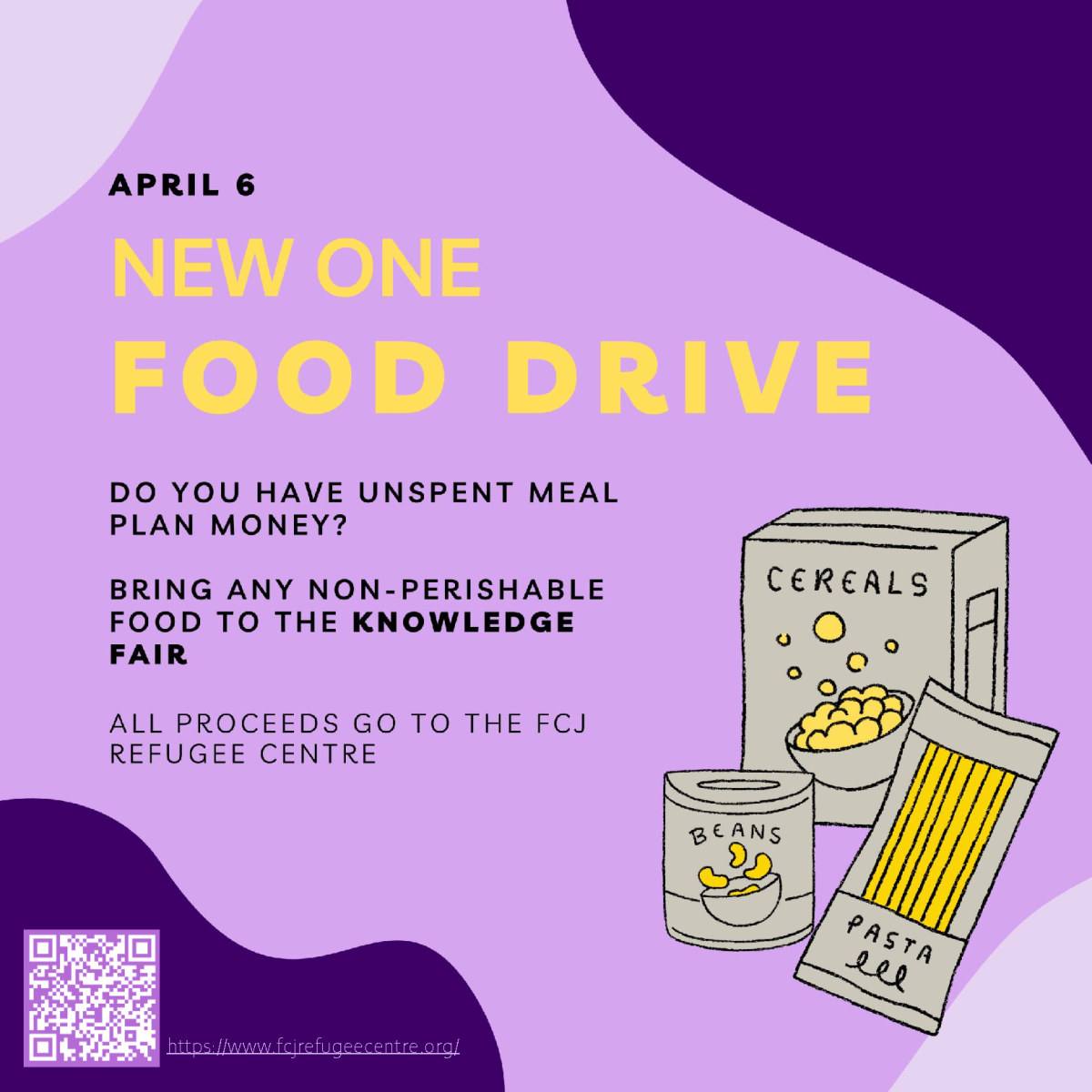 Food Drive. Advertised across the New College network, this food drive took place during Knowledge Fair and collected non-perishable. Proceedings went to the FCJ Refugee Centre.