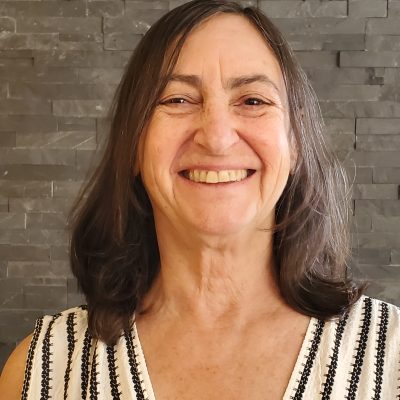 Karen Englander
Researcher, ESL/EAP Specialist & Teacher Educator
International Foundation Program
Karen Englander
Researcher, ESL/EAP Specialist & Teacher Educator
International Foundation Program
Biography
Education
PhD. in English, specializing in Applied Linguistics & TESOL. Indiana University of Pennsylvania, Indiana, PA, USA, 2006, granted with Distinction.
MA. in English, California State University Chico, CA, USA, 1995
Hon. BA, in English and Economics. York University, Toronto, Canada
Certificate in Teaching English as a Second Language, University of Toronto, Canada.
Academic Life
Research Officer, International Foundation Program
University of Toronto, Canada (40% appointment 2019 - )
Design, undertake and dissemination findings of research projects of a university-based English for Academic Purposes program. Projects include: Acculturation of international students while living and studying in Canada, EAP Landscape Review and IFP Proficiency after IFP Instruction.
Assistant Professor, Languages, Literatures & Linguistics (2012-2017)
York University, Toronto, Canada
Teaching and researching English as a second language; Course design; Scientific and technical writing; Leading faculty workshops; Obtaining and accounting for grant monies.
Professor, Faculty of Languages (1999-2012)
Universidad Autónoma de Baja California, Ensenada, Mexico.
Leading curriculum renovation; Teaching future teachers of English as a second language; Organizing conferences; Writing and publishing research; Collaborating internationally. Traditional and on-line courses for undergraduate and graduate students.
Technical Writer, Editor, Proofreader (2006-Present)
Freelance contracts for knowledge mobilization, manuscript reviewer, technical and scholarly writing.
Research and Publications
Researcher and Author of 4 Books:
➢ Co-author with J. Corcoran. English for Research Publication Purposes: Critical Plurilingual Pedagogies. Routledge. (2019)
➢Co-editor with J. Corcoran & L. Muresan. Preparing International Scholars for Publishing Research in English: Pedagogies and Policies in a Global Context. Routledge. (2019)
➢ Author of Writing and Publishing Scientific Papers: A Global Perspective. Springer.(2014).
➢ Co-author with D. I. Hanauer. Scientific Writing in a Second Language. Parlor Press. (2013).
Author, more than 20 Articles in Professional Journals and Chapters in Books, including:
2022. Englander, K. & Russell, B. Community of Inquiry Perceptions and Divergences between Students and Instructors. System: An International Journal of Educational Technology and Applied Linguistics, 16, 102777.
2021. Englander, K., & Russell, B. Pedagogical Lessons for Remote/Blended Online Classrooms. TESL Ontario Contact, November, pp. 5-13.
2021. Englander, K., & Corcoran, J. N. Power, Identity, and Academic Literacy: A Coda. In L. Muresan Academic Literacy Development: Perspectives on Multilingual Scholars' Approaches to Writing, pp. 329-343. London: Palgrave.
2019. Hanauer, D. I., Sheridan, C., & Englander, K. Linguistic Injustice in the Writing of Research Articles in English as a Second Language: Data from Taiwanese and Mexican Researchers. Written Communication, 36 (1), 136-154.
2018. Lum, L., Alqazli, M. & Englander, K. Academic Literacy Requirements of Health Professions Programs: Challenges for ESL Students. TESL Canada Journal, 35 (1), 1-28.
2016. Lum L., Dowedoff P. & Englander K. Internationally educated nurses' reflections on nursing communication in Canada. International Nursing Review 63, 344–351.
2015. Uzuner-Smith, S. & Englander, K. Exposing ideology within university policies: A critical discourse analysis of faculty hiring, promotion and remuneration practices. Journal of Education Policy, 30 (1) 62-85.
2013. Englander, K., & Uzuner-Smith, S. The role of policy in constructing the peripheral scientist. Language Policy, 12, 231-250.
2012. Englander, K., Yánez, C., & Barney, X. Doing science within a culture of machismo and marianismo. Journal of International Women's Studies, 13 (3) 65-85.
2012. Englander, K., Yáñez, C., & Barney, X. Doing gender, doing science: A qualitative investigation in a Mexican research institute. Selected Articles from the Third International Qualitative Research Conference. Quanajuato, Mexico.
Moderator and/or Presenter, more than 30 International and Regional Conferences in Canada, U.S. Mexico and Europe.