CARSSU
The Caribbean Studies Students' Union (CARSSU) is the academic student group representing all full-time students at the University of Toronto, enrolled in a Caribbean Studies course or program, and caters more broadly to those from the diaspora and other marginalized groups in the Greater Toronto Area.
The aim of the Caribbean Studies Students' Union (CARSSU) is to organize with students to create spaces that facilitate opportunities for students to advocate for the betterment of the Caribbean while acknowledging the pertinent issues facing the region and its diaspora.
Connect with CARSSU:
Email: carssu@utoronto.ca | Facebook | Twitter | Instagram
---
Caribbean Quilt
Caribbean Quilt is a student-run, editorial journal that provides an interdisciplinary medium for expression and critical thought focused on the study of the Caribbean and its peoples. The journal aims to reduce systemic barriers in student experiences in academia including issues of Eurocentrism and a lack of an interdisciplinary, intersectional, and inclusive lens amongst mainstream subject matter. Caribbean Quilt is an open-access journal, which means that all content is available free of charge to the user and/or their institution. Users are allowed to read, download, copy, distribute, print, search or link to the full text of the articles, or use them for any other legal purpose, without seeking the prior permission of the publisher or author. This is consistent with the BOAI definition of open access.
Current Issue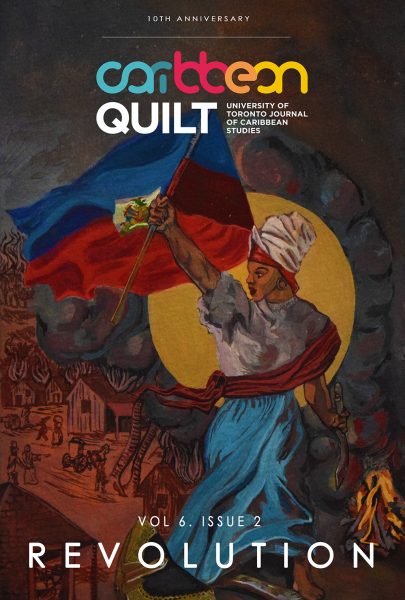 Caribbean Quilt Volume 6 (2021) and its issues 'Resiliency' and 'Revolution' represent a departure from the norm. It has been eight years since Caribbean Quilt published a double issue volume, which is a rarity in student-run journals. Such a feat highlights the scope of scholarship produced in the field by the University of Toronto core and extended community.